We Shall Answer to God
We Shall Answer to God
Every elected president has referred to God, providence, or a "higher power," in an inaugural address.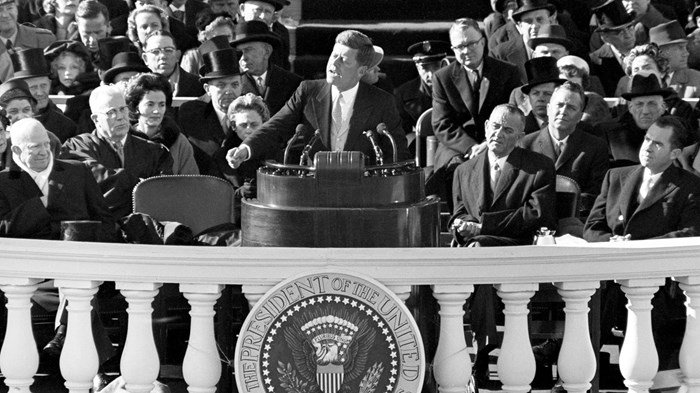 Image: Wikimedia
"And may that Being who is supreme over all, the Patron of Order, the Fountain of Justice, and the Protector in all ages of the world of virtuous liberty, continue His blessing upon this nation and its Government and give it all possible success and duration consistent with the ends of His providence."
—JOHN ADAMS
"Finally, it is my most fervent prayer to that Almighty Being before whom I now stand, and who has kept us in His hands from the infancy of our Republic to the present day, that He will so overrule all my intentions and actions and inspire the hearts of my fellow-citizens that we may be preserved from dangers of all kinds and continue forever a united and happy people."
—ANDREW JACKSON
"I should not dare to enter upon my path of duty…did I not permit myself humbly to hope for the sustaining support of an ever-watchful and beneficent Providence."
—MARTIN VAN BUREN
"I deem the present occasion sufficiently important and solemn to justify me in expressing to my fellow-citizens a profound reverence for the Christian religion and a thorough conviction that sound morals, religious liberty, and a just sense of religious responsibility are essentially connected with all true and lasting happiness …"
—WILLIAM HENRY HARRISON
"I can express no better hope for my country than that the kind Providence which smiled upon our fathers may enable their children to preserve the blessings they have inherited."
—FRANKLIN PIERCE
"In assuming responsibilities so vast I fervently invoke the aid of that Almighty Ruler of the Universe in whose hands are the destinies of nations and of men to guard this Heaven-favored land against the mischiefs ...
You have reached the end of this Article Preview