Pray for Paris: What I Will and Will Not Say this Sunday
As the world mourns for Paris this weekend, church-goers will look to their pastors to set a tone. This is what I plan to do in church tomorrow.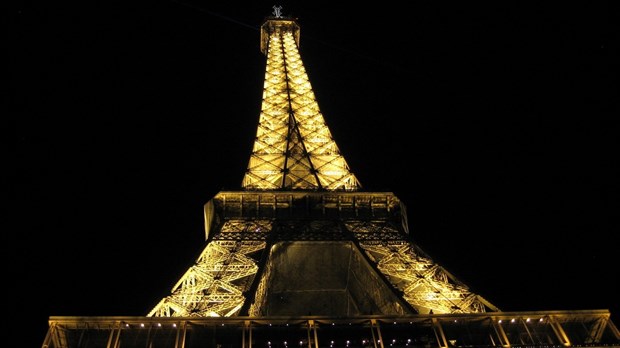 Image: Terrazzo | Flickr
My heart hurts for Paris and the nation of France.
When I stand in the pulpit on Sunday, the images of horror will be fresh in all of our hearts.
As pastors, many will look to us to set a tone for how to react to such evil acts.
In situations like this, the title of pastor is both an honor and a burden. I don't have better answers than anyone else. But as I've been thinking and praying about it, I've made some decisions about what I will and will not say and do.
I offer my ideas here, not as a prescription for other pastors, but as an insight into my heart and mind. If you can draw any help from these points, great. If they don't apply to you, set them aside and do what God lays on your heart.
1. I won't politicize this
I don't do politics from the pulpit. It's just not how I minister. But, even if I did, I wouldn't do it this Sunday.
There will be a time for political debate and decisions. This is not that time.
When people come to church tomorrow, they'll need a place to worship, pray and cry – not yell, debate and argue.
When people come to church tomorrow, they'll need a place to worship, pray and cry – not yell, debate and argue.
2. I won't stoke people's anger and fear
It's easy to be mad right now. Righteously so.
It would be easy to get people riled up.
It would also be easy to frighten people.
But fear, also known as terror, is the reason we call these people terrorists. They want to stoke anger and fear. I refuse to give in to that.
One of the most frequently repeated commands in the Bible is, "fear not." I'll follow that lead.
3. I will point people to Jesus
I don't know how to fix this. God does. But I'm not him.
It's the mystery of evil.
But I know who is the answer. Tomorrow will be about him.
4. I will lead the church in prayer
For the victims and those who love them
For Paris
For France
For peace
For our leaders to have wisdom
5. I will preach on the text I had planned to preach on
I didn't know the Paris attacks were going to happen when I set up our current sermon series. But Jesus did.
Unless I sense a clear, Spirit-led, last-minute change of direction (which happens sometimes) I plan to preach on the text at hand.
6. I will cry with those who cry
Anger is easy. And cheap. And, in these situations, almost always harmful.
Pivot is a part of CT's Blog Forum. Support the work of CT. Subscribe and get one year free.
The views of the blogger do not necessarily reflect those of Christianity Today.
Join in the conversation about this post on Facebook.