9 Things I Love to See When I Visit a Church
I don't need a Hollywood-level production, just a genuine, healthy expression of worship and fellowship.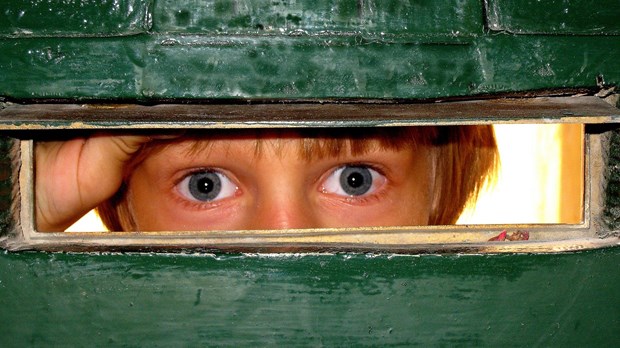 Image: Alex Grech | Flickr
I've been in the church all my life. Literally.
On the first Sunday I was alive, I was in a baby basket beside my mother as she played the piano in my parents' tiny, store-front, start-up church.
In recent years, I've worked with churches of virtually every denomination. So I've seen it all.
Because of that experience, I'm not impressed with the bells and whistles a lot of churches work so hard on.
When I come to your church, I'm not looking for a Hollywood-level production. As I wrote in a recent post, that wears thin quickly.
Over the years, I've compiled a list of things I love to see when I visit a church. A lot of it is common knowledge, like clean bathrooms and proper signage. And some things are bonus, like a nice cup of coffee or a kickin' worship team. So I won't include those in this list.
When I visit your church I want a genuine expression of worship and fellowship.
What I am including falls under this general heading: When I visit your church I want a genuine expression of worship and fellowship.
To be clear, this is my list. It's not what everyone needs – or likes. It's not based on a focus group or demographic study of what spiritual seekers want. It's just me. A long-time Christian and church leader. But that also means what I'm talking about comes from experience, not ignorance.
These aren't requirements for a healthy church. Or a growing church. Or an innovative church. I don't expect any church to have all of them. And I'm aware that most of the small churches I work with are struggling with some of them. The church I pastor struggles with them, too.
But I love it when I see them. And I don't think I'm alone. I suspect that a lot of people – both seekers and saints – would give us a similar list if we knew how to ask them the right questions.
(This is a companion post to 9 Things I Love to Hear in a Sermon,)
1. I want to be greeted, but not overwhelmed
Someone should be at the door or the parking lot to say hi and answer any questions I may have. I'm even okay with the much-maligned "shake someone's hand before you're seated" routine.
But, outside of that, let me discover things at my own pace. Don't get in my face. Let me know how to get more involved, but don't push it.
2. I want an experience I can't get at any other church
As I mentioned in a recent post, churches should not be cookie-cutter copies of each other.
While I should recognize some common theology and behaviors, something about my visit to your church should be different than other churches.
Including songs I've never heard before. Many people are mourning the loss of a common songbook. But I like it.
Music is one of the ways we express our unique culture and heritage. Whether it's ancient songs from your church's history or brand-new songs from a new generation, I want to experience music that comes from your church's heart.
3. I want to feel like something unexpected might happen
I like a church that feels prepared, but not overly programmed. We should give the Holy Spirit some elbow room.
That will look different from church to church. But when there are moments to pause and be open to the Holy Spirit, it reminds me that God is bigger than today's order of service.
4. If something unusual happens, I want it explained
If the church is Pentecostal, tell my why you're speaking in tongues. Liturgical? Why am I kneeling and standing so much?
And please, please, pleeease tell me if communion is open to newcomers. And if not, why not?
5. I want to be one of the oldest people in the room
I'm in my mid-fifties. When I feel like a youngster, I'm concerned for the future of the church. (Unless you're in a retirement village, of course.)
When I'm one of the oldest people in the room, I'm encouraged and excited. Youth means life. And a future.
But when I'm one of the oldest people in the room, I'm encouraged and excited. Youth means life. And a future.
Sure, that means more noise and mess, fashion I would never wear, and sermon illustrations I may not understand. But that's a small price to pay for the youth and vitality of the church.
6. I want to worship with people who don't look like me
Ethnically, socio-economically, politically, and more.
I love seeing someone wearing a suit worshiping with someone in shorts and flip-flops. An old, tattered Bible next to a cell phone Bible app. Seasoned saints greeting spiritual seekers with genuine warmth and friendliness. And I love not knowing if the kid with the tattoos is a seeker or a saint.
7. I want the emphasis to be on Jesus
I can get self-help and affirmation in lots of places. When I go to church, I want it to be about Jesus.
(For more about this, check out my previous post, For Pastors: Nine Reasons to Stop Telling Everyone They're Awesome)​
8. I want to hear how your church is blessing others
I don't care about your new building program, your political stance, or your denominational problems. Not when I've come to worship.
I care how you're feeding the hungry, housing the homeless, supporting missionaries, and reaching people with the gospel.
9. I want to leave challenged – and better than when I came in
Otherwise, why did I come?
Pivot is a part of CT's Blog Forum. Support the work of CT. Subscribe and get one year free.
The views of the blogger do not necessarily reflect those of Christianity Today.
Join in the conversation about this post on Facebook.