Why the Next Great Move of God Will Make Church People Uncomfortable
How will we know when the next great move of God happens? Because it will be felt outside the church, too.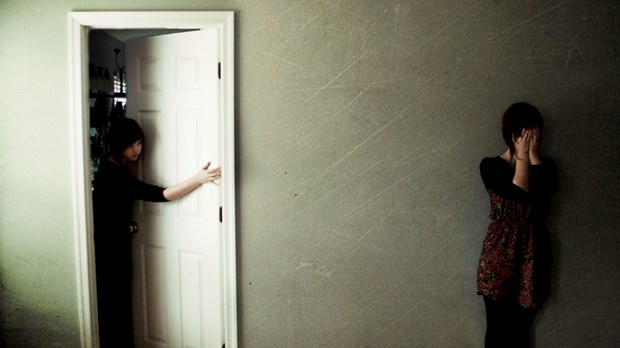 Image: Kristin Schmit | Flickr
All my life I've heard preachers talk about a coming worldwide revival.
But it's never happened.
There have been pockets of excitement. From the Jesus Movement of the 1970s to local spiritual outbreaks today. Along with controversy over their genuineness and effectiveness.
The one thing they all have in common? The average person has no idea they occurred.
Because of that, I never thought I'd be the one to say this.
Something is happening.
A God Thing Coming
There's a God thing nagging at the back of my brain.
Tickling at the root of my soul.
Nudging the recesses of my heart.
I feel it, formless but rising on the fringes of the church right now. And outside the church.
It's popping up in the frustrations of sincere believers who are sincerely fed up.
In the longing of seekers who don't like what they're (not) finding.
And deep in the souls of believers like you and me who keep looking, working and praying for more. For better. For Jesus.
I'm tempted to give it a name, but I won't. I can't.
I'm tempted to give it a name, but I won't. I can't.
Because it won't fit any of our buzzwords – old or new.
It's not renewal, revival or reformation. It's not emergent, emerging or relevant. And it will probably look more pre-modern than modern or postmodern.
It will make us scramble for new words to describe it. But they will all fall short.
More than a Movement
It's not about worship styles, gimmicks or denominations.
It's extra-denominational, multiethnic and cross-generational.
It's about holiness without legalism, grace without moral compromise, and peace that passes understanding.
It will move us forward without leaving our foundation.
It will drop us to our knees in prayerful repentance, lift us to our feet in grateful praise, and send us out in an explosion of the Great Commandment and Great Commission.
It will reaffirm the authority of scripture in all its beauty, holiness, grace and messy reality.
It will be opposed by the cynics, studied by the scholars and embraced by the hungry, thirsty and empty.
But it will not be ignored.
Not Just In the Church, But Through It
It won't be focused on making us feel good about ourselves, but it will make us better.
It will meet people where they are, but it won't leave them where they are.
It's coming to the church, but it's not coming for the church.
Because Jesus wants to do something new through us, not just among us.
And maybe that's the most important thing about it.
Pivot is a part of CT's Blog Forum. Support the work of CT. Subscribe and get one year free.
The views of the blogger do not necessarily reflect those of Christianity Today.
Join in the conversation about this post on Facebook.