Thom Rainer and Lawrence Wilson Interview Karl Vaters About Small Churches
These two interviews (one podcast, one written) might give you a new perspective on small church ministry.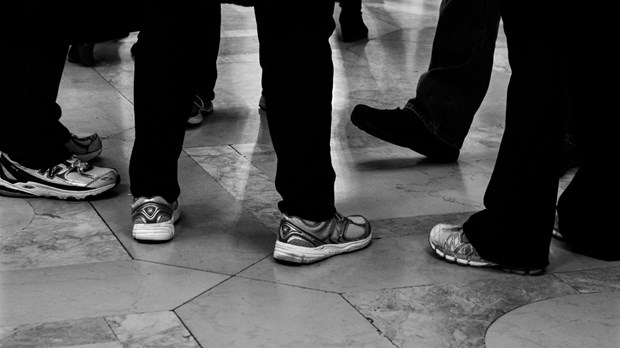 Small churches are becoming big news!
Recently, I had the chance to be interviewed about small churches by two great ministries.
Both interviews were published this week. One in a podcast, the other in a written article.
First, I was honored to be interviewed by Thom Rainer and Jonathan Howe for the Thom Rainer Leadership Podcast.
The title of the episode we recorded together is Five Big Problems For Small Churches.
In it, we cover a wide range of topics of interest to small church pastors, based on two of my previous articles:
We also talked about principles from these previous blog posts:
and more.
This podcast is a great introduction to a new way of thinking about small churches.
This podcast is a great introduction to a new way of thinking about small churches.
Check it out, then pass it along!
If you're more of a reader than a listener, my interview with Lawrence W. Wilson might hit the spot.
In Your Church Is Big Enough: Karl Vaters Talks Small Church Health, Lawrence and I talk about topics as varied as:
Pastoral longevity in the small church
What does a great small church look like?
What's the biggest issue churches are facing, regardless of size?
and more.
Small Churches Are Being Heard
I've done several podcasts and interviews over the last few years, but have only told my Twitter and Facebook followers about them. That's an oversight I plan to correct, starting today.
From now on, I'll inform all of you about these interviews and opportunities as they come along.
These are exciting opportunities that signal an important shift in emphasis. Small churches are being noticed and valued!
Not only are we reaching fellow small church pastors with a message of encouragement and resources, but the wider church leadership community is hearing about the value of small churches.
Thanks for your readership, support and prayers. You are helping to make this possible!
Support our work. Subscribe to CT and get one year free.
Join in the conversation about this post on Facebook.