Church Leadership
March 06, 2017
Quit Telling Pastors We Have to Stop Pastoring to Have a Successful Church
Great churches don't need spiritual enablers or high-achieving CEOs. They need equipping pastors.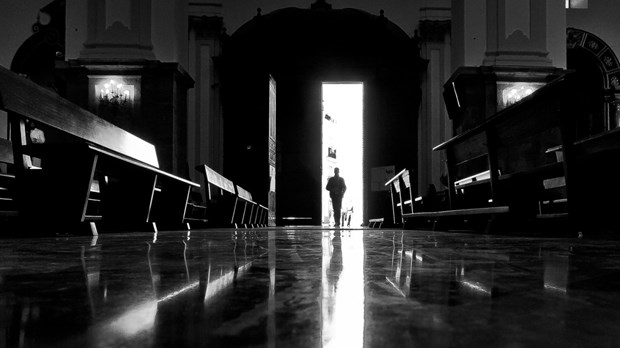 I'm a pastor.
It's becoming harder to say that lately.
Sure, there are the usual pressures.
Dealing with congregation members and their expectations
Trying to stay ahead of the change curve
Combatting theological and moral compromise
Managing a mostly volunteer staff
Figuring out how to pay for it all on a small, sometimes shrinking budget
and more
But in addition to that, in the last few years, one of the greatest pressures on pastors is the constant drumbeat of voices from church leaders telling us that our church will never be great if the pastor keeps pastoring.
Yep.
It seemed strange to me the first time I heard it, too.
Pastor Better
It's often phrased in different terms than that. We're encouraged to move from being
shepherds to ranchers
servants to leaders
caretakers to entrepreneurs
For a church to be great, we're told, the pastor must do less pastoring, more managing and leading.
That may be the most pervasive principle being taught in church growth books, blogs and seminars today.
We're telling pastors they'll be more successful pastors if they stop pastoring.
We're telling pastors they'll be more successful pastors if they stop pastoring.
But it's wrong. And we need to stop it.
Pastors don't need to pastor less. We need to pastor better.
Be a Pastor, Not a Spiritual Enabler
Pastors were never meant to do all the caretaking and shepherding of the flock.
And we're not called to be religious managers.
Our primary calling (alongside apostles, the prophets, the evangelists and teachers) is to equip the saints to do the work of ministry. (Ephesians 4:11-12)
We're not called to overwork ourselves doing all the ministry for them. And we're not called to manage the church like a well-run company where the work is delegated to a bigger staff.
We're called to equip the people to be ministers themselves. But somehow the role of pastoring has morphed from equipper to spiritual enabler. And now to spiritual CEO.
Under either model, most of our churches are operating under a system in which the people are told they're supposed to pay the pastor or pastoral staff to do the work of ministry for them.
My church included. Although we're working hard to change that.
Break Away from Spiritual Dysfunction
The solution for pastors who do all the work of ministry isn't for us to pastor less. Or manage more. It's to pastor better.
Equip the saints.
Don't just preach to them. Train them.
Don't whine about their lack of commitment. Give them something worth committing to.
Do ministry with them, not just for them.
And teach them how to do ministry for themselves – and for others.
No, it won't be easy to make that change. It will take a long time to retrain centuries of spiritual and pastoral dysfunction.
But it is essential.
For the health of the church and our pastors.
Don't pastor less. Don't pastor harder. Pastor better.
Equip the saints.
Pivot is a part of CT's Blog Forum. Support the work of CT. Subscribe and get one year free.
The views of the blogger do not necessarily reflect those of Christianity Today.
Join in the conversation about this post on Facebook.