Pastoral Transition: A Very Personal Note
Changing chairs after 25 years as lead pastor at the same church is so unusual that we never could have planned it.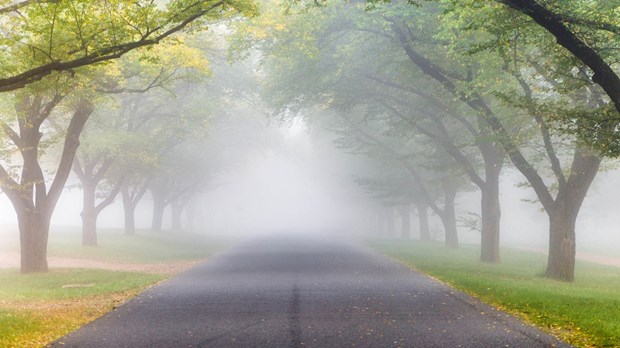 It's Sunday evening as I write this blog post.
And I'm feeling a huge flood of emotions.
Strong emotions are normal for pastors on Sunday afternoons, no matter how Sunday services went. But today is different for me.
Plus, there's the added quirk that I'm writing this on a flight from California to Belfast, Northern Ireland.
First I'll tell you about the emotions, then why Shelley and I are flying to the UK.
Pastoral Transition Without A Moving Van
Just a few hours ago, Cornerstone Christian Fellowship did me the great honor of affirming my long-time assistant pastor, Gary Garcia as our new lead pastor.
After 25 years of serving in that position myself I will be changing chairs, but staying at the table, becoming Cornerstone's teaching pastor.
This is a highly unusual move, which I've written about previously in previous posts, with more to come. (Click here to read them.)
But, despite there being very little precedent for such a transition, it has gone extraordinarily smoothly. Today was an amazing celebration of God's grace, filled with excitement for the future as we build on the blessings of our shared past.
Today was an amazing celebration of God's grace, filled with anticipation for the future as we build on the blessings of our shared past.
I am so grateful to everyone at Cornerstone for what the Lord has already allowed us to do together. You have made it possible for us to seize this opportunity to transition without the always-dangerous pastoral gap.
Shelley and I will never be able to thank you enough for the opportunity to stay in our home church and participate in all the great things to come.
So many thanks go to the church leaders and members who have had such a humble, cooperative and celebrative spirit as we've walked through this together. And we are especially blessed to have Gary and Ami Garcia step into a new season of leadership at Cornerstone. We look forward to supporting you as you have supported us.
New Opportunities For Ministry
Second, why are we flying today?
Shelley and I are on our way to Northern Ireland, where I'll be speaking at three pastors' conferences this week. After that, we'll take a long-overdue three-week vacation together.
Because of my growing list of conferences, this blog and my books, (including the brand-new Small Church Essentials, which was printed this week and will ship on March 6) there have been a lot of changes to our lives and schedules.
I want to take a moment to express my gratefulness for these blessings. So many people have encouraged and supported us in this call to encourage, resource and connect small church pastors as we serve Jesus together.
Pivot is a part of CT's Blog Forum. Support the work of CT. Subscribe and get one year free.
The views of the blogger do not necessarily reflect those of Christianity Today.
Join in the conversation about this post on Facebook.