Church Canceled? 6 Ways To Respond – And 5 Ways Not To
The church is always at our best, not when things are going well, but when we respond in a Christ-like manner to a difficult circumstance.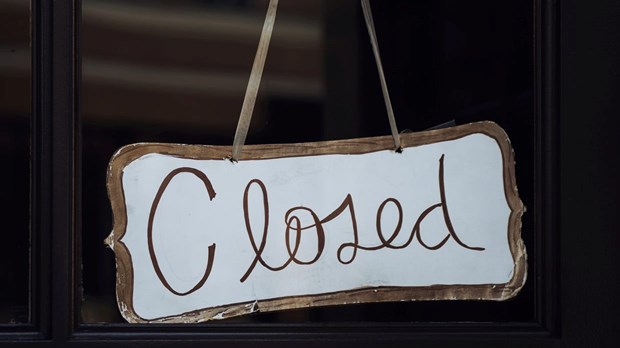 Did you just find out that your home church won't be holding public services this weekend?
If so, you're not alone.
Your church leaders aren't panicking. At this point, especially if your church is large, this is a responsible decision.
The current global health crisis is causing congregations all around the world to make the difficult decision to close their buildings this weekend – including the church I serve. And they may be closed for several weekends to come. (If your church is meeting, that does not make them irresponsible – especially if it's a smaller congregation. That's a choice each location needs to make for themselves.)
But if we don't have a church to go to this weekend, what should we do?
Whether you're on your own, or with your family, here are several ways you can participate in a faith-building worship experience this Sunday from the comfort of your own home.
1. Watch An Online Service
If your church offers this alternative, take advantage of it. In fact, there are a lot of churches that don't normally offer an online experience who are doing it now.
If your church doesn't have an online alternative, that's okay. Find an online church experience that you can be blessed by until your church opens its doors again.
2. Listen To Worship Music
Whatever your preferred music style is, there's an app for that.
It's great to spend time listening and singing along to your favorite worship music.
From YouTube, to Spotify, to Pandora, to your phone playlist or even hauling out the old CDs, it's great to spend time listening and singing along to your favorite worship music.
3. Prayer
As the church, we should always be praying for each other and for the world around us. Especially now.
Pray especially for the following:
The elderly and ill
Medical personnel
Emergency responders
Pastors and faith leaders
Political leaders
Those being financially impacted
and anyone else you know who is especially hit by the current crisis.
4. Online Devotionals
Many churches, including ours, are encouraging their members to follow along on a daily devotional from an online app like YouVersion, Bible Study Tools and more.
This allows church members to learn together, encourage each other and feel a sense of community until they can gather in the same room again.
5. Give
The financial needs of your church and other local charities do not decrease just because the doors are not open for public gatherings. In fact, for most of them, the financial needs will increase as we try to meet the needs of those who are hardest hit by the current difficulties.
Pivot is a part of CT's Blog Forum. Support the work of CT. Subscribe and get one year free.
The views of the blogger do not necessarily reflect those of Christianity Today.
Join in the conversation about this post on Facebook.