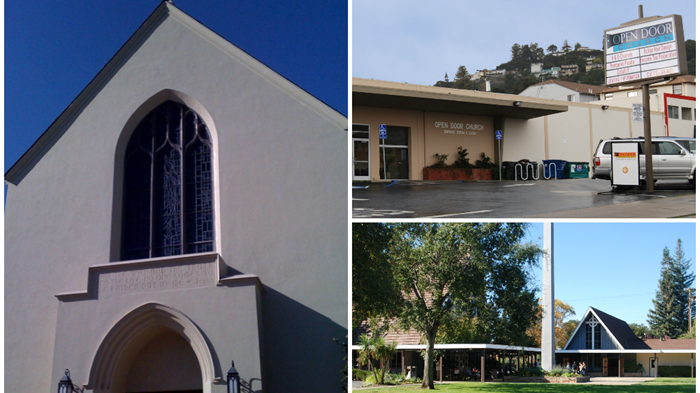 Image: Photos courtesy of Menlo Park Presbyterian Church
Update (March 13): John Ortberg's megachurch has received approval to leave the PC(USA) for ECO. And to help pay the nearly $9 million price tag, Ortberg will sell his home of 10 years of which his wife Nancy once expressed, "I want to live here until I die, and when I die I want to be buried in the back yard."
The Layman offers a thorough report on the final agreement.
Since ECO is only two years old, Menlo Park Presbyterian Church must remain with ECO (or with other more-conservative denominations, such as the Evangelical Presbyterian Church or the Presbyterian Church in America) for five years after the dismissal, or the main campus in Santa Cruz will revert back to the PC(USA), according to the agreement.
The dismissal, which will be effective June 10, frees Menlo Park to pursue its multisite plan to open five new campuses in five years. (See original post below.)
Meanwhile, a sizable report on the growing multisite movement was released this week. America ...
1