How Indonesia's 'Religious Harmony' Law Has Closed 1,000 Churches
Image: GNNick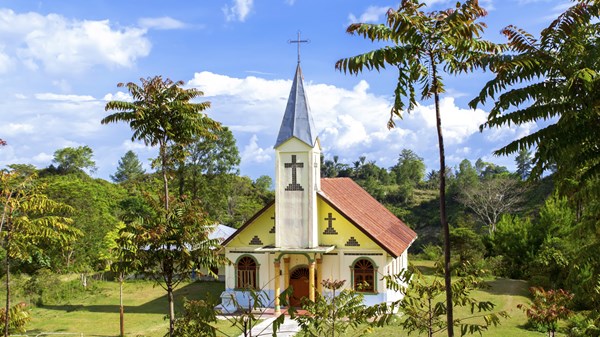 How Indonesia's 'Religious Harmony' Law Has Closed 1,000 ...
In 2006, Indonesia passed a law requiring minority religious groups to collect signatures from the local majority group before building houses of worship. For instance, when Indonesia's largest Protestant organization decided to build in a suburb of Jakarta, it was required to secure signatures of approval from 60 Christians and 90 people from another faith.
Since the passage of this "religious harmony" bill, which was touted by lawmakers as a long-term solution to religious conflicts, more than 1,000 Indonesian Christian churches have closed. Others have never been built.
"It shows the failures of the religious harmony regulation," Human Rights Watch researcher Andreas Harsono toldForeign Policy. "It discriminates [against] minorities, thus making way for the majority, mostly Muslim hard-liners in Indonesia, to pressure the government to close down churches."
Just last month, the law sparked violence that eventually scared about 8,000 Indonesian Christians from their homes in Aceh province. In the country's only province which follows Shari'ah law, Muslims had complained to authorities that 10 houses of worship lacked building permits and were illegally constructed, reported World Watch Monitor.
Local authorities agreed to demolish the churches over two weeks. But a 700-person mob got there first, and a Muslim man was shot dead after the mob burned down a church that was not on the list.
Building permits are also at the heart of two long-running cases in Java, another Indonesian province.
When the Presbyterian group GKI (Indonesian Christian Church) tried to open a site in a Jakarta suburb, it was accused of falsifying signatures. In 2008, local authorities froze its license, ...
11/10/2015