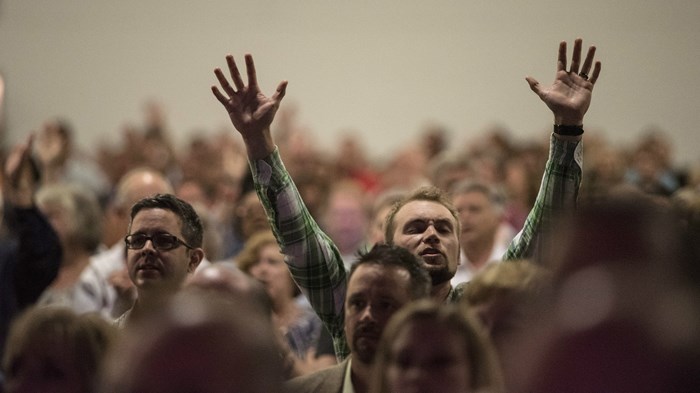 Over the past year, Southern Baptists went to church less, gave less to missions, and baptized fewer people.
Yet new churches continued to open, and the people actually in the pews donated more dollars.
These are among the mixed findings of the 2015 Annual Church Profile (ACP) of the Southern Baptist Convention (SBC). The report is released each year in advance of the 15-million-member denomination's annual meeting.
Last year, the SBC immersed about 295,000 people, down from about 305,000 baptisms in 2014. At the same time, SBC pastors planted almost 300 new churches, bringing the total number of SBC churches to about 46,800.
Church membership dropped by about 204,000 people to 15.3 million, and average weekly attendance dropped by about 97,000 people to 5.6 million.
In contrast, undesignated giving increased more than $406 million to surpass $9 billion.
Giving to Great Commission ministry programs was down by about $24 million to $613 million, but since October, giving to North American ...
1