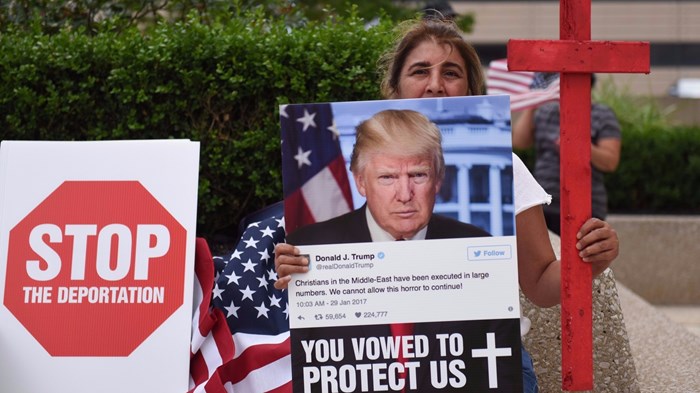 Image: Tanya Moutzalias/MLive.com via AP
With the fate of 199 Iraqi nationals on hold while a Detroit court hears a lawsuit, a group of evangelical leaders has sent the Trump administration a simple message: Don't deport Christians into genocide.
"We write urgently and with grave concern that Christians will be removed from the United States to face potential persecution, and even death, in the Middle East," begins an open letter addressed to Secretary of Homeland Security John Kelly and signed by the seven leaders of the Evangelical Immigration Table (EIT).
The letter calls on the Trump administration to "exercise the discretion available under the law to defer the deportation of Chaldeans who pose no threat to US public safety to Iraq." It also asks for the same considerations for Iraqis of other faiths.
The signatories include Leith Anderson, president of the National Association of Evangelicals; Scott Arbeiter, president of World Relief; Samuel Rodriguez, president of the National Hispanic Christian ...
1