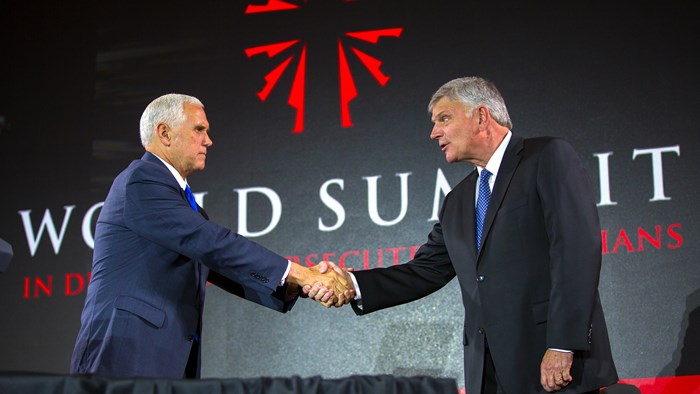 Image: Billy Graham Evangelistic Association
Franklin Graham condemned the "Christian genocide" that's killing "over 100,000 a year because of their faith in Christ" at a Washington, D.C., gathering of 600 persecuted believers and their advocates from 130 countries.
"I am sure the number of Christians who are in prison or martyred each year would stagger our mind if we really knew what the total number really was," Graham told the opening session of the inaugural World Summit in Defense of Christians, reports Religion News Service. "And it would send us to our knees in sorrow and in prayer."
The figure of 100,000 martyrs that Graham cited originates from the Center for the Study of Global Christianity (CSGC), and includes all Christians "who have lost their lives prematurely, in situations of witness, as a result of human hostility."
This definition is broad. For example, it includes about 20 percent of the 4 million people killed in the Democratic Republic of the Congo's ...
1