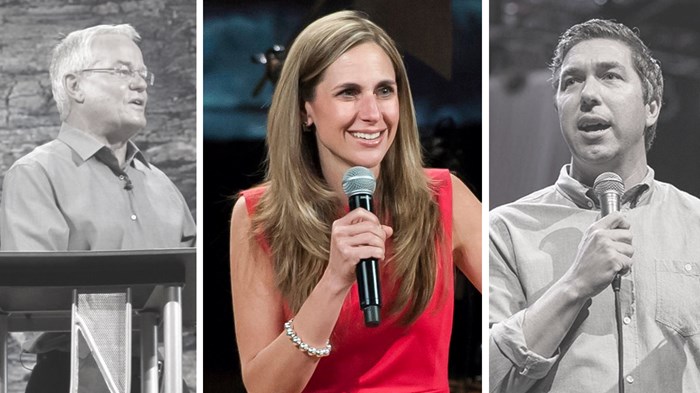 Image: Hybels: Mary Fairchild / Flickr; Larson, Carter / Willow Creek
In the summer of 2008, Bill Hybels stood in front of thousands of pastors and other church leaders gathered at Willow Creek Community Church and admitted his megachurch had failed.
"We made a mistake," he told the crowd gathered for the 2008 Global Leadership Summit (GLS). A detailed Willow study had found that the church had helped many people find new faith in Jesus, but had failed to teach them how to practice the spiritual disciplines needed to grow their faith.
He vowed the megachurch would do be better in the future.
Ten years later, Willow Creek's leaders confessed even more mistakes. On the eve of the 2018 GLS, they admitted in a special congregational meeting that church leaders had failed to appropriately handle recent allegations of sexual misconduct against their founding pastor.
Lead pastor Heather Larson announced that she was resigning immediately. The church's elder board announced that its members would also step down in an orderly fashion by the end ...
1