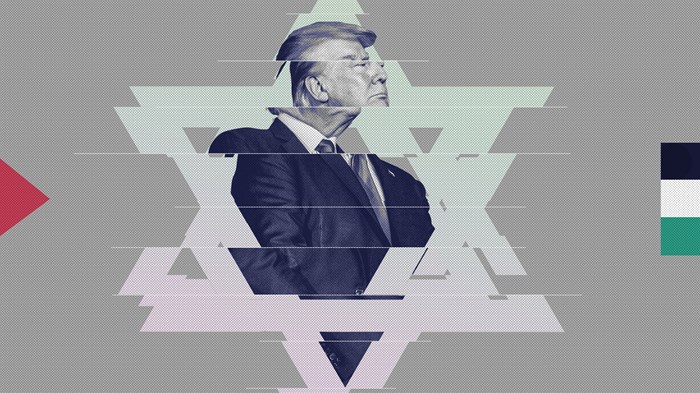 Image: Illustration by Rick Szuecs / Source image: Senior Airman Delano Scott / JBA
When it comes to Israel, nearly all evangelicals hold dear the biblical maxim: Pray for the peace of Jerusalem.
But what does it mean after a fiercely contested election?
President Donald Trump will soon propose his vision of practical exegesis.
Two years in the making, Trump's "Deal of the Century" is slated to be released soon, now that Israel has reelected Prime Minister Benjamin Netanyahu. His Likud party secured a virtual tie with challenger Benny Gantz's Blue and White party, but Bibi's right-wing coalition will push him over the top.
Neither leading candidate made the peace process with Palestinians a major plank of their campaign as the entire Israeli electorate has shifted to the right, emphasizing security over negotiation.
Other American presidents have tried and failed to advance official US policy of a two-state solution. But while Trump has brought a new energy—and unpredictability—to forge an elusive peace between Israelis and Palestinians, ...
1