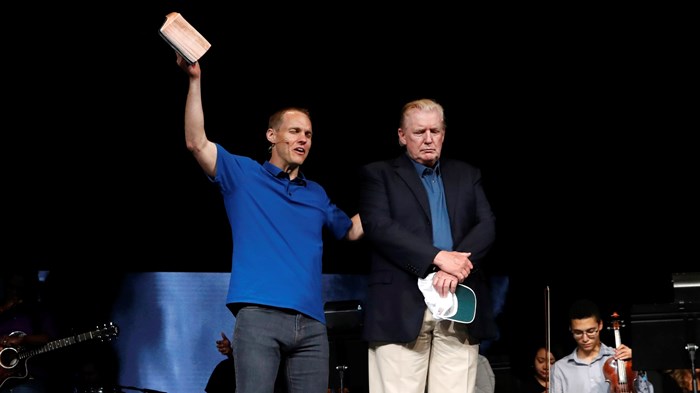 Image: Jacquelyn Martin / AP
David Platt did not publicly sign on to Franklin Graham's day of prayer for President Donald Trump. He is not a member of his White House faith advisors, he did not endorse him, and he is not known for weighing in on day-to-day political happenings.
But yesterday afternoon, when the president made a surprise visit to McLean Bible Church, the DC-area megachurch where Platt has served as teaching pastor for the past two years, the Southern Baptist preacher prayed for him from the stage.
Platt cited 1 Timothy 2—the passage Franklin Graham used in his call for churches to pray for the president that day—as he put his arm around Trump and offered a two-and-half minute prayer.
"We pray that he would look to you; that he would trust in you; that he would lean on you; that he would govern and make decisions in ways that are good for justice, good for righteousness, good for equity, every good path," the former International Mission Board president and Radical author ...
1