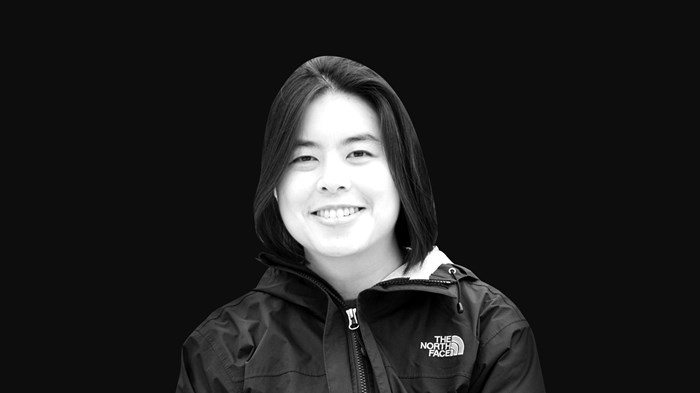 Image: Courtesy of Mission Aviation Fellowship
Uma piloto missionária americana de 40 anos que entregava suprimentos da Covid-19 para vilas remotas morreu em um acidente de avião na Indonésia na última terça-feira.
Joyce Lin, uma piloto da Mission Aviation Fellowship (MAF), que no Brasil é afiliada da Asas de Socorro, estava transportando kits de testes rápidos e material escolar para uma vila em Papua, a província mais a leste da distante da cadeia de ilhas. Ela saiu da cidade de Sentani às 6h27 e fez um pedido de socorro dois minutos depois, disse o porta-voz da MAF Brad Hoaglun. Uma equipe de busca e salvamento localizou sua aeronave Kodiak 100 que havia caído no lago Sentani e recuperou o corpo da americana a cerca de 10 metros de profundidade, segundo a polícia local.
Lin era uma piloto experiente e uma instrutora de voo certificada. Ela completou seu primeiro voo solo para a MAF em março. Aprovada para voar por 20 aldeias (das cerca de 150 atendidas pela MAF), ela liderou a iniciativa de arrecadar sabão para missionários e agentes humanitários que lidam com a ameaça do coronavírus e transportava medicamentos, testes de Covid-19 e equipamentos de proteção individual (EPI) para toda a área.
"Sentimos uma grande sensação de perda, mas ao mesmo tempo grande conforto, porque Joyce estava fazendo o que amava e era fiel ao chamado que Deus havia colocado em sua vida", disse David Holsten, presidente da MAF à Christianity Today. "Ela deu a vida servindo ao Senhor de uma maneira que estava impactando os outros."
A MAF não sofria acidentes fatais havia 23 anos, disse Holsten. As autoridades de aviação civil estão investigando a causa do acidente. Não havia outros passageiros a bordo devido a restrições de voo por causa do coronavírus, de acordo com Hoaglun. As viagens continuam restritas na Indonésia, mas a MAF tem permissão para transportar cargas e pessoas que trabalham com emergências médicas.
Formada no Massachusetts Institute of Technology e no Gordon-Conwell Theological Seminary, Lin havia planejado se tornar uma piloto missionária, tendo sido treinada para isso por dez anos. Estagiou pela primeira vez na MAF em 2010, obteve sua licença de voo em 2015 e mudou-se para Papua em 2019.
"Foi incrível pousar o Kodiak sozinha pela primeira vez", escreveu ela em uma carta enviada aos seus mantenedores em dezembro. "Este é o avião dos meus sonhos, desde que descobri a aviação missionária. Pousei o Kodiak em pistas asfaltadas e pistas de terra, e treinei procedimentos de emergência."
Lin cresceu no Colorado e em Maryland, nos EUA. Ela era filha de imigrantes cristãos de Taiwan. Ela se converteu quando era criança, através de um trabalho evangelístico realizado em uma igreja local. Depois de se formar em ciência da computação pelo MIT e trabalhar em TI por uma década, Lin sentiu-se chamada para o ministério. No Gordon-Conwell, ela descobriu a aviação missionária: um trabalho que unia seu interesse em voar, suas habilidades com o computador e seu chamado ao serviço cristão.
Ela foi de imediato convencida do chamado de Deus e reorientou sua vida em torno do objetivo de se tornar uma piloto missionária. Além de transportar suprimentos para missionários e agentes humanitários na Papua, Lin ajudou a montar e manter um sistema informatizado para oferecer a eles o acesso à Internet.
Em dezembro, Lin defendeu o trabalho dos missionários em uma carta a seus amigos e familiares nos Estados Unidos.
"Antes que alguém se oponha a que cristãos ou ocidentais mudem o modo de vida de outras pessoas", escreveu ela, "é importante saber que Papua não era um paraíso tropical antes da chegada de missionários cristãos. As tribos papuanas viviam se matando. ... As pessoas viviam com medo constante de outras tribos e do mundo espiritual."
Em um de seus primeiros voos para a MAF, Lin teve que desviar para Wamena, a maior cidade do planalto de Papua, por causa do mau tempo. No aeroporto, por conta desse incidente, ela acabou tendo contato com uma mulher que precisava de um voo de emergência para fazer uma cirurgia importante. Todos os voos haviam sido cancelados por causa do bloqueio da Covid-19, mas Lin foi autorizada a levar a mulher para Sentani.
Lin viu isso como uma evidência de que Deus a estava usando.
"Há um versículo famoso que os cristãos gostam de citar em Romanos 8:28", ela escreveu, "que diz que Deus é capaz de agir em todas as coisas para o bem daqueles a quem Ele chamou, de acordo com seu propósito. Ao meditar na minha vida, é legal ver as muitas maneiras que esse versículo tem sido verdadeiro nesse meu chamado para servir na Indonésia."
Na terça-feira, um pequeno memorial de rosas vermelhas foi deixado na pista de pouso na aldeia onde Lin estava programada para pousar. "Piloto Joyce Lin", dizia um cartão, "até nos encontrarmos novamente".
Lin deixa seus pais e duas irmãs.