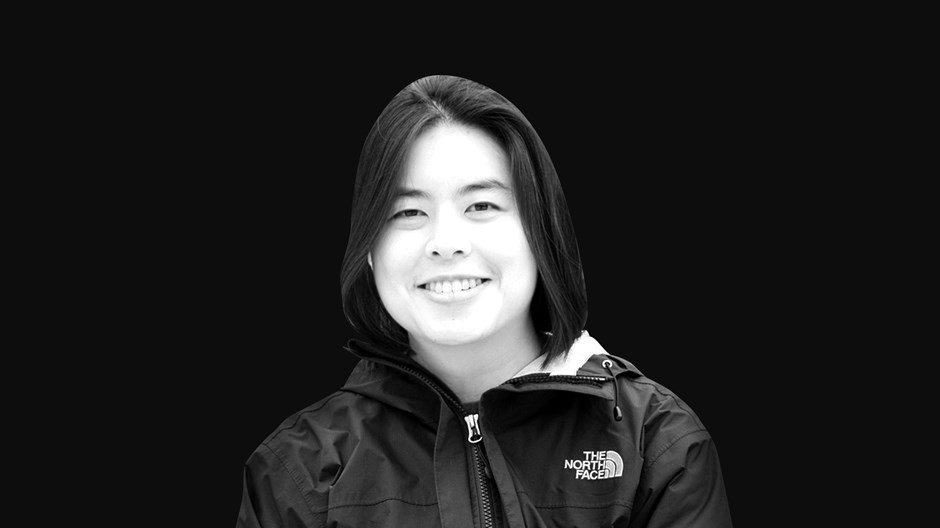 Image: Courtesy of Mission Aviation Fellowship
Une pilote missionnaire américaine de 40 ans livrant des fournitures pour lutter contre le COVID-19 à des villages reculés est décédée mardi dernier dans un accident d'avion en Indonésie.
Joyce Lin, une pilote de la Mission Aviation Fellowship (MAF), transportait des kits de test rapide et des fournitures scolaires dans un village de Papouasie, la province la plus à l'Est de la chaîne des îles lointaines. Elle a décollé de la ville de Sentani à 6 h 27 du matin et a lancé un appel de détresse deux minutes plus tard, a déclaré le porte-parole de la MAF, Brad Hoaglun. Une équipe de recherche et de sauvetage a découvert que son avion Kodiak 100 s'était écrasé dans le lac Sentani, tout proche, et a récupéré son corps à environ une douzaine de mètres sous l'eau, selon la police locale.
Lin était une pilote expérimentée et une instructrice de vol certifiée. Elle a effectué son premier vol en solo pour MAF en mars dernier. Elle avait reçu l'approbation pour se rendre dans 20 villages (sur environ 150 desservis par la MAF), avait dirigé une campagne d'achat de savon pour les missionnaires et les travailleurs humanitaires devant faire face à la menace du coronavirus et elle avait transporté des médicaments, des tests destinés à détecter le COVID-19 ainsi que des des équipements de protection individuelle dans la région.
"Nous ressentons un grand sentiment de perte mais aussi un grand sentiment de réconfort, parce que Joyce faisait ce qu'elle aimait faire et qu'elle était fidèle à l'appel que Dieu lui avait adressé pour sa vie", a déclaré David Holsten, président de la MAF, à Christianity Today. «Elle a donné sa vie au service du Seigneur d'une manière qui a eu un impact sur les autres.»
La MAF n'a pas eu d'accident mortel depuis 23 ans, a déclaré Holsten. Les autorités de l'aviation civile enquêtent sur la cause de l'accident. Il n'y avait aucun autre passager à bord en raison des restrictions de vol liés au coronavirus, selon Hoaglun. Les voyages restent limités en Indonésie, mais la MAF est autorisée à transporter du fret et des personnes confrontées à des urgences médicales.
Diplômée du Massachusetts Institute of Technology et du Gordon-Conwell Theological Seminary, Lin avait prévu et suivi une formation de pilote missionnaire pendant une décennie. Elle a d'abord été stagiaire à la MAF en 2010, puis a obtenu sa licence commerciale en 2015 et a ensuite déménagé en Papouasie en 2019.
«Ce fut un moment incroyable lorsque j'ai moi-même fait atterrir le Kodiak pour la première fois», a-t-elle écrit dans une lettre de soutien en décembre. «C'est l'avion de mes rêves depuis que j'ai découvert l'aviation de mission. J'ai fait atterrir le Kodiak sur des pistes d'atterrissage pavées et non pavées et je me suis exercée à pratiquer des procédures d'urgence.»
Lin a été élevée au Colorado et au Maryland, elle est la fille d'immigrants chrétiens taïwanais. Elle est devenue chrétienne lorsqu'elle était enfant suite à un effort d'évangélisation organisé par une Église évangélique locale. Après avoir obtenu un diplôme en informatique du MIT et travaillé en informatique pendant une décennie, Lin s'est sentie appelée au ministère. À Gordon-Conwell, elle a découvert l'aviation missionnaire: un travail qui combinait ses intérêts pour le vol, ses compétences en informatique et son appel au service chrétien.
Elle a été immédiatement convaincue de l'appel de Dieu et a réorienté sa vie autour de l'objectif de devenir pilote missionnaire. En plus de ravitailler les missionnaires et les travailleurs humanitaires en Papouasie, elle a aidé à mettre en place et à entretenir un système informatique pour leur donner accès à Internet.
En décembre, Lin a défendu le travail des missionnaires dans une lettre à ses amis et à sa famille aux États-Unis.
«Avant que quiconque ne s'oppose à ce que les chrétiens ou les Occidentaux changent la façon de vivre des autres», écrit-elle, «il est important de savoir que la Papouasie n'était pas un paradis tropical avant l'arrivée des missionnaires chrétiens. Les tribus papoues vivaient pour s'entretuer. … Les gens vivaient dans la peur constante des autres tribus et du monde des esprits.»
Lors d'un de ses premiers vols pour la MAF, Lin a dû se dérouter vers Wamena - la plus grande ville des hauts plateaux de Papouasie - à cause du mauvais temps. À l'aéroport, elle a découvert une femme qui avait besoin d'un vol d'évacuation d'urgence pour une intervention chirurgicale majeure. Tous les vols ont été annulés en raison du confinement dû au COVID-19, mais Lin a été autorisée à transporter la femme à Sentani.
Lin a vu en cela comme une preuve que Dieu l'utilisait.
«Il y a un célèbre verset que les chrétiens aiment citer d'après Romains 8:28», écrit-elle, «qui dit que Dieu est capable de faire concourir toutes choses au bien de ceux qu'il a appelés selon son dessein. En repensant à ma vie, c'est super de voir les nombreuses façons dont ce verset s'est avéré vrai pour moi dans cet appel à servir en Indonésie.»
Mardi, un petit mémorial de roses rouges a été laissé sur la piste du village des Highlands où Lin devait atterrir. «Pilote Joyce Lin», pouvait-on lire sur l'une des cartes, «jusqu'à ce que nous nous rencontrions à nouveau.»
Lin laisse dans le deuil ses parents et ses deux sœurs.
Traduit par Jean-Paul Rempp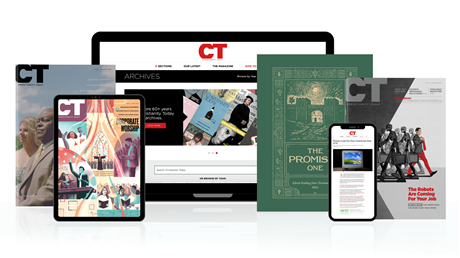 Subscribe to Christianity Today and get access to this article plus 65+ years of archives.
Home delivery of CT magazine
Complete access to articles on ChristianityToday.com
Over 120 years of magazine archives plus full access to all of CT's online archives
Subscribe Now
Décès : Joyce Lin, pilote missionnaire transportant des fournitures contre le coronavirus
Décès : Joyce Lin, pilote missionnaire ...