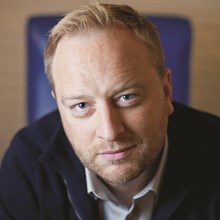 Drew is an editor at Moody Publishers and the author of Generation Ex-Christian and Yawning at Tigers.
His work has appeared in numerous publications, including USA Today, The Huffington Post, Christianity Today, Books & Culture, Relevant magazine, and CNN.com. He is also a frequent speaker at churches and pastors' conferences.
Drew grew up in Canada, and now lives in Portland, Oregon, with his wife, Grace, and their children, Athanasius and Mary. They attend Colossae Church.