"There is compelling anecdotal evidence of a surge in conversions to Islam since September 11, not just in Britain, but across Europe and America," The Times of London reported this week. "Similar surges followed the outbreak of the Gulf War, the Bosnian conflict and the declaration of a fatwa against Salman Rushdie." These tend to be young converts, but back in 1990 (just as Saddam Hussein invaded Kuwait) Christianity Today noted that Muslim converts tended to be much older than Christian ones. This article originally appeared in our August 20, 1990, issue.
Jim was the assistant manager of a sporting goods store where I worked during my graduate studies at Northwestern University. He was in his early forties, had been raised in a Jewish family, and had served in Vietnam. I expected him to be particularly resistant to the gospel.
Much to my surprise, Jim began to ask me about my personal beliefs after he learned I was studying comparative religion. For several months we discussed religion in general and Christianity in particular. One evening, as we were seated with three other employees in the store break room, there arose a discussion over the Jim Bakker and Jimmy Swaggart affairs. One employee had come to the conclusion that all "born-again" Christians were probably secretly involved in immoral activities. When I took issue with this statement, I was interrupted by Jim.
"Wait a minute," he said, amazed. "You make it sound like you are one of those born-again Christians." When I replied that according to my understanding of the New Testament term I was indeed born again, he protested loudly: "No! No! You can't be!" Amused, I asked him why not. His response? "Because what you say makes sense to me."
I believe that Jim was responding ...
1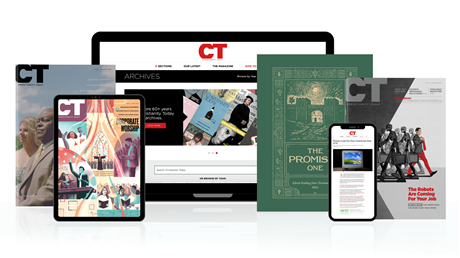 Find hope and historical insight. For a limited time, explore 60+ years of CT archives for free!
Daily devotions from Timothy Dalrymple during this pandemic.
Hundreds of theology and spiritual formation classics from Philip Yancey, Elisabeth Elliot, John Stott, and more.
Thought journalism that inspires you to think more deeply about your faith.
The Adult Gospel
The Adult Gospel