After the November 21 murder in Lebanon of American missionary Bonnie Penner Witherall, one would have been justified in expecting some sort of backlash. After all, officials are still trying to figure out whether she was killed out of general anti-American sentiment or if she was specifically targeted as a missionary—but in either case, the culprit is almost certainly a Muslim. As it turns out, the backlash continues to be not against extremist Muslims but evangelical Christians.
In Lebanon, the influential Muslim magazine The Pulpit of the Calling editorialized against Penner's sending agency, the Christian and Missionary Alliance. "They destroy the fighting spirit of the children, especially of the Palestinian youth, by teaching them not to fight the Jews, for the Palestinians to forgive the Jews and leave them Jerusalem," the article said, according to The New York Times.
Likewise, a Sunni Muslim cleric in the area hailed the shooting. "Actions of killing and bombings that target Americans in any place … are an expression of Muslim condemnation of U.S. policy," said Sheikh Maher Hammoud.
But it wasn't only Lebanese Muslims who condemned Witherall's missionary work. Bishop George Kwaiter, acting archbishop for the local Roman Catholic diocese, complained, "She was in the habit of gathering the Muslim children of the quarter and preaching Christianity to them while dispensing food and toys and social assistance." He likened Witherall and her fellow missionaries to terrorists, saying they operate in "cells" under the guise of Christianity. "Even we wonder who is behind them, who brought them, and in whose name they operate," he told the Associated Press.
Witherall's Baptist pastor in Sidon blamed other American evangelists. Comments against Islam by Christian leaders like Jerry Falwell, he said, "just jeopardize our safety."
That there is much animosity in the Middle East toward any form of evangelism is nothing new. Sharing the gospel in most Muslim nations is a criminal activity. But American missionaries used to be able to depend on stateside support. Not anymore. There seems to be a rising sentiment against all forms of proclamation evangelism, even when it's done in the context of meeting physical needs. Trying to change someone's religion is depicted as a hateful act, and social ministry like Witherall's is seen as a mere smokescreen. ("Since Arabs are not taking care of them," a friend of Witherall said about the clinic where the missionary worked, "they can't understand why Americans would.")
In fact, it's becoming increasingly rare to hear the word evangelism outside the church anymore. Missionaries aren't seen as bearing the evangel ("good news"); they're proselytizing. (This word originally had a beneficent association with new converts—proselytes. Now it almost always bears negative associations.)
This goes beyond attitudes toward Christianity in general. A recent survey from Barna Research found that 44 percent of non-Christians had a favorable view of ministers. Only 9 percent had an unfavorable view. When asked about born again Christians, 32 percent had a favorable view, and 17 percent an unfavorable one. But only 22 percent had a favorable impression of evangelicals, and 23 percent had an unfavorable view—ranking them below Democrats, real estate agents, movie and TV performers, lawyers, Republicans, and lesbians.
Much of this attitude is due to simple ignorance. Responding to the generally positive articles about Witherall in The Oregonian, one outraged reader wrote, "Since when are Muslims nonbelievers? Muslims do not need converting, because Christians and Muslims believe in and worship the same God. Why can't we recognize this simple fact and live and worship together in harmony?"
But there are also plenty who are actively campaigning to see evangelism categorized as a hate crime. Charles Kimball's When Religion Becomes Evil (HarperSanFrancisco, 2002) lists five signs that religion has become corrupt. Amazingly, one of them is "absolute truth claims." "Missionary activities informed by absolute truth claims that define sharply who is 'in' and who is 'out' continue to shape the landscape," he laments. "Authentic faith cannot be coerced through aggressive missionary tactics."
Yes, Christians should be sensitive in sharing their faith, but many religious leaders go too far. For example, in 1999, the Council of Religious Leaders of Metropolitan Chicago said that an evangelistic campaign in their city "could contribute to a climate conducive to hate crimes."
But true hatred is to become so self-absorbed as to deny others the ultimate Joy and Hope. Witherall's widower knows this. "So many people think my wife's death was a waste," he said at her memorial service. "But we believe that coming here with the message of Jesus would never be a waste."
Related Elsewhere
Related coverage includes:
Killing underscores enmity of Evangelists and Muslims—The New York Times (Nov. 24, 2002)
Article continues below
Death abroad fails to dim Bible students' resolve—The New York Times (Nov. 22, 2002)
U.S. evangelist is shot dead in an attack in Lebanon—The New York Times (Nov. 21, 2002)
Missionary's widower forgives her brutal killers—The Times, London (Nov. 21, 2002)
Christianity Today's daily Weblog covered the Christian backlash after Bonnie Penner Witherall's murder:
New York Times Blames Christians for Missionary's Death in Lebanon | Are Falwell and Robertson to blame? (Nov. 22, 2002)
Muslims, Christians Blame American Missionary For Her Own Murder | Anti-missionary sentiment runs high after Lebanon murder. (Nov. 26, 2002)
In Christianity Today's sister publication Books & Culture, John Wilson wrote on "The Death and Life of Bonnie Witherall."
Related Christianity Today articles on evangelism to Muslims include:
Muslim Phobic No More | Verbal attacks on Islam sabotage evangelism. (Dec. 16, 2002)
Doors into Islam | September 11 has only intensified the dangers and rewards of Muslim evangelism. (Aug. 19, 2002)
Outpaced by Islam? | The Muslim challenge is growing faster than our Christian outreach. (Feb. 4, 2002)
Letter from a Muslim Seeker | Christians aren't the only ones asking 'Why?' after September's tragedy. (Dec. 5, 2001)
Is the God of Muhammad the Father of Jesus? | The answer to this question reveals the heart of our faith. (Feb. 1, 2002)
CT coverage of controversial comments on Islam include:
Comments on Islam Endanger Missionaries, Letter Says | Baptists in Muslim nations plead for restraint in public statements by American Christians. (Jan. 17, 2003)
Jesus Freak | Franklin Graham remains unashamed of the Name, despite public criticism. No generic prayers for him. (Dec. 2, 2002)
Riots, Condemnation, Fatwa, and Apology Follow Falwell's CBS Comments | President of the All India Christian Council: "I prayed that the broadcast would not reach India." (Oct. 17, 2002)
Give Franklin Graham Some Slack—and Some Credit | The evangelist shouldn't be defined by his opposition to Islam. (August 23, 2002)
Southern Baptists Boot Gay Protesters | Messengers at St. Louis convention pick Prestonwood's Jack Graham as new leader. (June 13, 2002)
Have something to add about this? See something we missed? Share your feedback here.
Our digital archives are a work in progress. Let us know if corrections need to be made.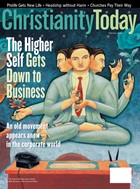 This article is from the February 2003 issue.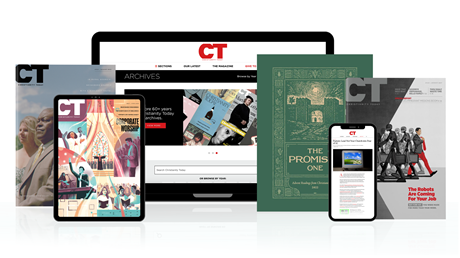 Subscribe to Christianity Today and get access to this article plus 65+ years of archives.
Home delivery of CT magazine
Complete access to articles on ChristianityToday.com
Over 120 years of magazine archives plus full access to all of CT's online archives
Subscribe Now
Evangelism Antagonism
Evangelism Antagonism