I visited a Christian care facility in Johannesburg for those in the advanced stages of AIDS, and I saw children with matchstick arms and vacant eyes who lie in beds all day awaiting the next seizure. Volunteer "mothers" visit to hold and rock them. New advances in treatment offer hope for some children, but meanwhile many are dying. One nearby community used to average two funerals per week; it now has 75. A Christian center in Cape Town that teaches young people printing skills used to specialize in wedding invitations; it now supports itself by selling funeral programs.
But who wants to hear about AIDS in Africa? Relief agencies such as World Vision and World Concern face that question while trying to raise funds to fight this world health catastrophe. Americans, overwhelmed by the magnitude of problems in Africa, wonder if anything can help. Though they may not say so directly, many American Christians also can't help thinking, "They deserve it." After all, doesn't AIDS in Africa spread mainly through sexual promiscuity?
Indeed, the visitor to Africa finds a different sexual landscape. In some countries, adolescent boys celebrate their rite of passage into adulthood with a public circumcision ceremony and afterward may mark their adult status with sexual exploits. The continent has a long history of polygamy, and in places like South Africa, the practice of separating male workers from their families further broke down marital ties.
No one is exempt: in confidential surveys by World Vision, 72 percent of South African pastors admit to extramarital affairs, with an average of three to four partners each. Muslims proudly point out that in Africa, the great frontier between Islam and Christianity, Islam is gaining momentum, in large part because the Christians in sub-Saharan Africa are dying at a faster rate, whereas strict Shari'ah law keeps down promiscuity, and hence the HIV rate, in Muslim areas.
Yet a finger-wagging approach does little to help the problem. Bruce Wilkinson stirred up a hornets' nest when he lectured African church leaders about the sinful aspects of the AIDS epidemic. In Uganda, some evangelical churches require HIV testing and will not marry a couple unless both test negative for the virus—thus driving young couples away from the church.
Nor does denial help. In South Africa, which has the world's largest number of people living with HIV/AIDS, President Thabo Mbeki has openly questioned the link between AIDS and HIV. Recently he declared that he personally knew of no one who had died of AIDS. That may be technically true (AIDS lowers the body's resistance to other diseases that do the killing), but his attitude has set back the work of AIDS educators who are trying to alert Africans to the urgency of the crisis.
By any measure, AIDS workers face a Herculean task. In parts of Africa, life expectancy has sunk from 65 to 37, a level not seen since the 19th century. Researchers predict that in some countries half the people under 15 will die within ten years. Imagine a teacher walking into a classroom and looking at the eager young faces, knowing that half will soon be dead.
World Vision workers in southern Africa told me that self-stigma, which keeps infected people from getting tested or seeking treatment, is their biggest obstacle. When Botswana (with a 38 percent HIV infection rate, the world's highest) offered free medication for those with AIDS, only 1 percent of the population responded, due to the stigma.
An HIV-infected worker who got the virus through a blood transfusion told me, "To those who lack compassion for Africans because 'they deserve it,' I remind them that half the infections come about when a promiscuous partner infects someone 'innocent' and unsuspecting." All too often, HIV gets passed on to a newly conceived child as well, or else a child becomes one of the millions of AIDS orphans who are now growing up in Africa.
Of all countries on the continent, South Africa is the one where you will most likely hear the words hope and transformation. Larger-than-life heroes such as Desmond Tutu and Nelson Mandela still inspire the nation with the power of grace and reconciliation. AIDS presents a wholly different crisis from the one posed by an entrenched apartheid government. That was a crisis of theology and of justice. This is a crisis of compassion, requiring not a change in laws and government, but of hearts.
We can look at the children with stolen futures, at an entire continent whose future hangs in the balance, and ask questions of God. Or we can look at the same problems and realize these are God's questions to us. Who cares about AIDS in Africa?
Related Elsewhere:
More on AIDS in Africa includes:
Confronting Moral Horror | It's a witness even the most jaded find impressive. (Feb. 04, 2004)
Beyond Condoms | To alleviate AIDS, we must sharpen our moral vision. (June 10, 2003)
A Strategy for Progress | Unless prevention of HIV/AIDS becomes a clear priority, things are only going to get worse. (May 2, 2003)
Article continues below
Civics for Gay Activists | We may see more die from HIV/AIDS because gay activists are intolerant. (April 10, 2003)
ABC vs. HIV | Christians back abstinence-fidelity plan against deadly virus. (March 10, 2003)
Jerry Thacker: Politics Muddies Fight Against AIDS | The politics of homosexuality has made it easier to battle the disease in foreign countries than domestically, says a former nominee to the Presidential Advisory Council on HIV and AIDS. (Feb. 07, 2003)
Bono's American Prayer | The world's biggest rock star tours the heartland, talking more openly about his faith as he recruits Christians in the fight against AIDS in Africa. (Feb. 21, 2003)
Killing a Pandemic | The church may be best equipped to deal HIV/AIDS a crippling blow. (Nov. 18, 2002)
AIDS 'Apathy' Campaign Debuts | Yet Christian leaders say stigma, not neglect, is the bigger problem. (Aug. 28, 2002)
U.S. Blacks Preach Abstinence Gospel | Mission workers testify that Christ helps control sexual urges. (March 27, 2002)
Mercy Impaired | Let's shock the world by reversing our apathy toward African sufferers. (September 27, 2001)
Kenyan President Suggests Hanging for 'Knowingly' Infecting Others with AIDS | Church organizations criticize use of capital punishment as solution to epidemic. (July 19, 2001)
Dying Alone | Baptist women seek out and care for ashamed, abandoned AIDS patients. (June 15, 2001)
Few to Receive Generic AIDS Medicines | Pharmaceutical companies drop suit against South Africa, but problems remain. (May 18, 2001)
Zambia's Churches Win Fight Against Anti-AIDS Ads | Church leaders are concerned that condom promotion encourages promiscuity. (Jan. 12, 2001)
Mandela, De Klerk, and Tutu Join to Fight AIDS | South Africa's men of peace call for end of silence and stigmatization. (Dec. 14, 2000)
Speaking with Action Against AIDS | A report from the Thirteenth International AIDS Conference. (July 19, 2000)
'Have We Become Too Busy With Death?' | As 4,900 people die each day from AIDS, African Christians are faced with the question. (Feb. 4, 2000)
'Sexual Revolution' Speeds Spread of HIV Among Africans | An interview with World Relief's Debbie Dortzbach. (Feb. 4, 2000)
Books & Culture Corner: An Open Letter to the U. S. Black Religious, Intellectual, and Political Leadership Regarding AIDS and the Sexual Holocaust in Africa (Jan. 24, 2000)
Previous Yancey columns for Christianity Today include:
The Colonizers | The best preachers have challenged earth to become more like heaven. (Jan. 16, 2004)
Article continues below
The Leprosy Doctor | Paul Brand showed how to serve others sacrificially and emerge with joy. (Oct. 23, 2003)
Going It Alone | We should take heed when much of the world says it distrusts us. (July 2, 2003)
God of the Maggies | In broken sinners, Jesus saw not their past but their future. (April 25, 2003)
Perestroika of the Spirit | In Russia, the vocabulary of faith needs interpreters. (March 5, 2003)
Jesus' Sword | Longing for peace in tumultuous times. (Jan. 7, 2002)
Guilt Good and Bad | The early warning signs. (Nov. 11, 2002)
God's Funeral | What will keep faith from nearly disappearing in America? (Sept. 3, 2002)
Sheepish | Feeling autonomous and proud? Then ponder the lives of sheep. (July 2, 2002)
Servant in Chief | Jimmy Carter's journey from the White House to building houses.(May 28, 2002)
Why Do They Hate Us? | How to turn the Baywatch syndrome into the Jesus syndrome. (March 27, 2002)
Honest Church Marketing | We enhance our 'image' by offering the world a realistic picture of faith. (October 24, 2001)
Compassion Confusion | We should serve the needy even when it has bad political consequences. (August 28, 2001)
Fixing Our Weakest Link | Evangelicals should be more "needful of the minds of others." (July 13, 2001)
Yancey's Where is God When it Hurts, Special Edition, Soul Survivor: How My Faith Survived the Church, and his latest book, Rumors of Another World, are available on Christianbook.com.
Have something to add about this? See something we missed? Share your feedback here.
Philip Yancey
Philip Yancey is editor at large of Christianity Today and cochair of the editorial board for Books and Culture. Yancey's most recent book is What Good Is God?: In Search of a Faith That Matters. His other books include Prayer (2006), Rumors of Another World (2003), Reaching for the Invisible God (2000), The Bible Jesus Read (1999), What's So Amazing About Grace? (1998), The Jesus I Never Knew (1995), Where is God When It Hurts (1990), and many others. His Christianity Today column ran from 1985 to 2009.
Previous Philip Yancey Columns:
Our digital archives are a work in progress. Let us know if corrections need to be made.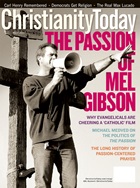 This article is from the March 2004 issue.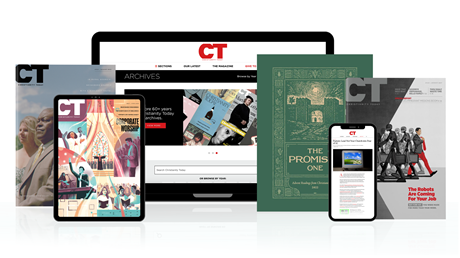 Annual & Monthly subscriptions available.
Print & Digital Issues of CT magazine
Complete access to every article on ChristianityToday.com
Unlimited access to 65+ years of CT's online archives
Member-only special issues
Subscribe
Cry, the Beloved Continent
Cry, the Beloved Continent