If you're not already weary of the 2008 presidential campaign—some 15 months before we vote—you must be living in a cave without cable or internet access. The 2008 campaign began the day after the 2004 election, making this the first non-stop presidential campaign in history. The media, desperate to sustain interest in the horse race, pursue such earth-shattering stories as: Which candidate owns the most pets? (Sen. John McCain "wins" with three turtles, three parakeets, two dogs, and a ferret.) The states, eager for prime election coverage (and money), keep pushing their primaries earlier and earlier.
The campaign is all some people can think about. Everywhere I go, people seem almost frantic to know who I'm for and who I think will win. When I say, "It's too early to tell," they're crestfallen, as if desperate to attach themselves to a candidate.
Have we finally succumbed to what Jacques Ellul, the eccentric French Reformed thinker, prophesied in the 1960s—the politicization of all aspects of life? Ellul foresaw the Information Age and the media's need for a steady flow of information to feed the populace. Media would therefore gravitate to covering centers of power. Politicians would be willing accomplices, because they'd gain fame and clout. All of this has happened, creating what Ellul's prophetic book, The Political Illusion, predicted: the idea that every problem has a political solution. This, he warned, leads to increasing dependence on the state by ordinary citizens and decreasing citizen control of government.
From Kennedy's New Frontier to LBJ's Great Society to President Bush's No Child Left Behind education initiative, challengers promise new programs, and, when elected, try to deliver. The result: Programs pile upon programs, agencies upon agencies, and the whole structure of government becomes so unwieldy it can hardly function. We saw this happen in the wake of Hurricane Katrina, and I fear we might see it again during another terrorist attack.
While political obsession may be entertaining, the people are the ultimate losers. Virtually everybody has to deal with government, whether to obtain a driver's license or to open a business. We often end up mired in bureaucratic gridlock, even over minor issues—precisely as Ellul predicted.
Even Christians can succumb to the political illusion. Several years ago, a Christian leader blurted: "I think we have been legislated out of the possibility of a spiritual revival." Some Christians seem almost defeatist when "our" candidates lose.
But the real evil of the illusion is that it distracts us from other aspects of life. Politics are important, of course: Christians have a duty to be the best of citizens, bringing concerns of justice and righteousness into public life. The importance of being active in the political realm becomes clear when we realize that two Bush appointees to the Supreme Court made the difference in the Court's decision to uphold the ban on partial-birth abortion. But we must keep political activity in perspective, seeing that it fulfills its proper role in what Dutch politician and church leader Abraham Kuyper labeled "sphere sovereignty"—each sphere (family, church, government) carrying out its own responsibility before God.
This means we must guard against government encroachment on other spheres and not let the political illusion blind us to what makes life rich and meaningful: family, church, and community. In short, culture.
Politics is, after all, only an expression of culture. It cannot be the ultimate source of meaning and influence in any society if people wish to remain free.
Ironically, while Western nations appear to be in the grip of the political illusion, the developing world is more realistic. A few years ago, political observers were convinced that South America's poor would embrace liberation theology with its Marxist promises of justice and wealth redistribution. But to their surprise, the people rejected it. The reason: They knew governments were corrupt, and they distrusted political messiahs.
They chose instead Pentecostalism and conservative Christianity. Women discovered that conversion meant their husbands would stay home with them instead of going to taverns at night, and thus they became great evangelists. The church delivered the goods, and that was far more attractive than the vain promises of politicians.
Perhaps, after this exhausting, multimillion-dollar presidential campaign, Americans may be so gorged on politics that we will finally say "enough!" Then we, like our neighbors to the south, will reject the promises of political messiahs in favor of building up the crumbling cultural infrastructure: our families, our churches, and our communities. We who have historically kept politics and culture in balance can help open our neighbors' eyes to the same realization: A far richer life is ahead once we reject illusory campaign promises.
Article continues below
Related Elsewhere:
Weblog has been collecting news about religion and the 2008 presidential campaign.
Christianity Today's articles on law and politics are available online.
Charles Colson's most recent columns include:
Overheated Rhetoric | What should we make of bestselling books blasting Christians? (June 21, 2007)
War on the Weak | Eugenics has made a lethal comeback. (December 4, 2006)
The Earmark Epidemic | The disease must be cured for the common good. (September 25, 2006)
Bad Judgment | Ruling imperils faith-based programs around the country. (August 1, 2006)
Emerging Confusion | Jesus is the truth whether we experience him or not. (June 1, 2006)
Have something to add about this? See something we missed? Share your feedback here.
Our digital archives are a work in progress. Let us know if corrections need to be made.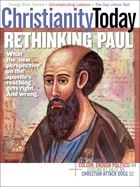 This article is from the August 2007 issue.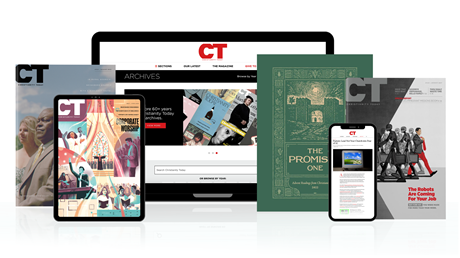 Annual & Monthly subscriptions available.
Print & Digital Issues of CT magazine
Complete access to every article on ChristianityToday.com
Unlimited access to 65+ years of CT's online archives
Member-only special issues
Subscribe
Promises, Promises
Promises, Promises