Miroslav Volf, director of the Yale Center for Faith and Culture, recently published The End of Memory: Remembering Rightly in a Violent World. As Volf calls Christians to remember with redemptive purpose, he recounts his personal struggle to cope with memories of interrogations by Communist officials in his native Croatia, then part of Yugoslavia. CT associate editor Collin Hansen sat down with Volf in his office at Yale Divinity School.
What makes memory an especially urgent theological topic?
Part of the interest in memory is because we live in such a fast-paced culture, in which we have a hard time remembering what's transpired only a few days or a month ago. We're glued to this ever-shifting and changing present, so we feel that memory is slipping away from us. We want to hold onto memories, because we rightly believe that part of our identity is what we remember about ourselves and our interactions with others. Part of our identity as a nation depends on what has happened to us in the past.
Why is this topic especially important to you?
Much of the conflict in the world, whether between individuals or between communities, is fueled by memory of what has happened in the past. So on the one hand, we have to remember to preserve our identity. We have to remember in order not to allow similar violations in the future.
Yet when we remember, our memory is not innocent in our hands. I use the term "shield of memory." But so quickly, the shield mutates into a sword. Memory played a significant role in the recent conflict in my native Croatia. My interest was to find ways in which we can prevent memory from mutating from a shield into a sword—indeed, finding ways in which memory can become a means of reconciliation. That's why I'm interested not just in memory, but in remembering rightly.
The book is both theological and personal—why?
The narrative backbone of the book is my interrogations by the secret service of Yugoslavia and the Communist army. Immense suspicion arose from the sheer facts that I was a theologian, I studied abroad, and I was married to an American. They had to find out whether I was a subversive element. I narrate the story of my interrogations and my relationships with my interrogators in order to illustrate what memory does to us, how we can deal with memory, and what the light of Christ's truth and Christ's person can do to help us remember and reconcile in healing ways.
What is the biblical purpose of remembering?
God's purpose with humanity as a whole is reconciliation with God and reconciliation with one another in a new heaven and new earth. Given that we have sinned, reconciliation is what needs to happen to get us there. That's also the goal of remembering rightly. Memory ought to serve that grand vision of reconciliation God is working to create—as Jonathan Edwards has said, the "world of perfect love," love of God and love of neighbor.
What is Christianity's unique contribution to remembering rightly?
To remember rightly we need to put on certain glasses. We put on glasses of the memory of the Exodus of the people of Israel from their slavery in Egypt. Christians in particular remember the death and the resurrection of Christ. The apostle Paul says one has died for all. Now what does that mean for the wrong that a person has done to me?
Well, I have to remember it as a wrong of a person for whom Christ has died, even if that person isn't receiving that redemption personally. Then I look at myself. Christ died for my sins, too. I can't remember transgression against me as one who is purely innocent. It's not as if I stand in the light and the other person [stands] in the darkness, and he or she has to do all the changing, while I bask in my self-righteousness.
So Christ's death frames my remembering and reminds me of my own sinfulness and of the love of God toward a person who has injured me.
How do we remember without getting bitter?
In the present discussion about memory, we tend to emphasize remembering what has happened to us, what others have done to us, or if we are more virtuous, what we have done to others. But it's not about our actions and our sufferings. Now, I don't want to disregard our deeds and our sufferings, but in Exodus, the Israelites didn't just remember what they had suffered at the hands of the Egyptians. That was the backdrop to remember what God did for them. It's a hopeful memory of liberation, a memory of salvation. If you emulate that, then you can remember rightly.
How might right remembering affect church practice?
We have a ritual of remembrance, the Lord's Supper. We break bread and remember Christ's broken body. We drink from the cup and remember Christ's suffering and his spilled blood. If we remember Christ's suffering rightly, that liturgical act also can serve as a means of fostering reconciliation. I will celebrate the Lord's Supper by remembering myself as a sinner and not as a saint. I will celebrate the Lord's Supper by remembering my enemy not as this despicable person who has to be thrown into the pit of darkness, but as one for whom Christ has shed his blood. Therefore, I will be taken up into this action of Christ and hopefully emulate Christ in how I remember and treat the other person.
When can we forget the wrongs committed against us?
In a sense, forgetting is given to us as the gift of a healed relationship. It's a gift of the new world, which God gives us. Then we can not remember. And then our experience is like a person who is sitting in a concert hall and listening to a wonderful piece of music. Even though just two hours ago she was experiencing hell at her job, she's taken up into that music. It's not that she tried to forget so that she could be in the music; it's that the music took her out of the remembrance of the past. God gives us the gift of a healed self, healed relationships, and a reconstituted world, and then we can not remember.
Related Elsewhere:
The End of Memory is available from ChristianBook.com and other retailers.
An excerpt, "An Obligation to Remember Eternally?" is available on our website.
More about Miroslav Volf is available from his faculty page at Yale, as well as a profile in Religion & Ethics Newsweekly.
ChristianBibleStudies.com has a new study on dealing with difficult memories that corresponds to Volf's article.
Christianity Today profiled Volf in 1999. Other CT articles by or about Volf and his books include:
The Church's Great Malfunctions | We should be our own fiercest critics, doing so out of the deep beauty and goodness of our faith. (November 10, 2006)
Free, but Not Easy | Why grace is so rare among Christians. (Books & Culture, June 1, 2006)
Kissing the Lizard | On memory and forgiveness. (Miroslav Volf, Books & Culture, March 1, 2004)
The Eighth Day of Creation | From a Russian Orthodox philosopher, a provocative alternative to modernity. (Miroslav Volf, Books & Culture, January 1, 2004)
After the Grave in the Air | True reconciliation comes not by ignoring justice nor by putting justice first, but by unconditional embrace. By Miroslav Volf (Sept. 21, 2001).
How Can You Be Croatian? | Why national identities are worth preserving. (Miroslav Volf, Books & Culture, January 1, 2001)
Love Your Heavenly Enemy | How are we going to live eternally with those we can't stand now? (Oct. 23, 2000)
Peace Be With You | Looking beyond naivete and cynicism about peacemaking at Wheaton's Christianity and Violence conference. (March 20, 2000)
Article continues below
Meditation: A Mother's Strange Love | Our adopted son's birth mother taught me how to love my child. (June 14, 1999)
New Theologians | These top scholars are believers who want to speak to the church. (Feb. 8, 1999)
The Clumsy Embrace | Croatian Miroslav Volf wanted to love his Serbian enemies; the Prodigal's father is showing him how. (Oct. 5, 1998)
Jehovah on Trial | Regina Schwartz argues that the way to peace is by killing off monotheism. (Miroslav Volf, March 27, 1998)
Finding the Will to Embrace the Enemy | What it means to follow the crucified Christ in the midst of ethnic and racial conflict. (April 28, 1997)
Have something to add about this? See something we missed? Share your feedback here.
Our digital archives are a work in progress. Let us know if corrections need to be made.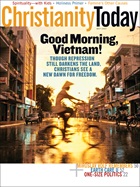 This article is from the May 2007 issue.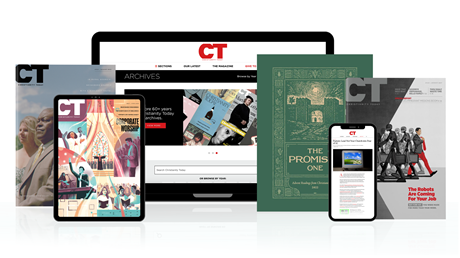 Subscribe to Christianity Today and get access to this article plus 65+ years of archives.
Home delivery of CT magazine
Complete access to articles on ChristianityToday.com
Over 120 years of magazine archives plus full access to all of CT's online archives
Subscribe Now
Redeeming Bitterness
Redeeming Bitterness