Liberty cuts Caner as seminary dean
Liberty University chose not to renew Ergun Caner's contract as seminary dean after a trustee investigation found Caner made "self-contradictory" statements about "dates, names, and places of residence" in his testimony during public speeches. However, trustees found no evidence to question Caner's conversion from Islam; he will thus continue as a seminary faculty member. Christian and Muslim bloggers have accused Caner of falsifying his biography in order to inflate his credibility as an expert on Islam following September 11.
Pastor charged in drug lord's surrender
Jamaica Police charged a prominent evangelical pastor for his role in the surrender of a Jamaican drug lord wanted by the U.S. Some saw Fellowship Tabernacle's Al Miller as a hero whose intervention ended a month-long street battle that claimed 70 lives in the capital of Kingston. But police said Miller's transporting cocaine broker Christopher "Dudus" Coke to the U.S. embassy was "harbouring a fugitive and perverting the course of justice."
Episcopalians given reduced role
England The leader of the Anglican Communion has asked the Episcopal Church (TEC) to take a lesser role in church leadership after the denomination ordained a lesbian assistant bishop in Los Angeles. Archbishop of Canterbury Rowan Williams wants TEC to withdraw from ecumenical dialogue and rescind its voting rights on an Anglican doctrinal committee, saying the ordination breaks guidelines aimed at calming tensions in the worldwide church. Episcopal Presiding Bishop Katharine Jefferts Schori defended the ordination, expressing concern over Canterbury's "colonial attitudes."
Court rules on Christian marriages
Egypt The High Administrative Court ruled in May that divorced Coptic Christians must be allowed to remarry, a move Coptic Pope Shenouda III opposed as "against the Gospels." The court, in quashing Shenouda's appeal of a 2008 ruling, said family formation trumps religious rights. After Shenouda angrily refused to follow the order, Egypt's Minister of Justice announced in June that a new law would be drafted to govern non-Muslim marriages. Previously, all married non-Muslims were bound by Muslim law unless both spouses were members of the same religion; for instance, a Catholic married to a Coptic Christian would have been bound by Muslim law.
Aid groups suspended for 'proselytizing'
Afghanistan The Afghan government has suspended in-country operations of Norwegian Church Aid (NCA) and Church World Service (CWS), claiming the two Christian aid groups have been proselytizing. The groups are not known for evangelism; CWS is affiliated with the National Council of Churches, and NCA is part of Norway's state church. The suspension came after Noorin TV showed photos allegedly of Westerners baptizing Afghanis. Noorin mentioned NCA and CWS in the same broadcast but had no evidence connecting the photos to the organizations; the station director said he picked the organizations from telephone books because they had the word church in their names.
Christian radio journalists detained
Madagascar A Christian radio station stopped broadcasting after eight of its journalists and technicians were detained for threatening state security during a failed mutiny in May. The eight work for capital station Fahazavana, owned by the Church of Jesus Christ in Madagascar, a Reformed Protestant denomination and the country's second-largest church. The journalists are accused of broadcasting false information and inciting unrest; supporters say the government, which came to power in a March 2009 coup, is trying to limit religious freedom.
Publisher Thomas Nelson bought up
New York-based private investment firm Kohlberg & Co. has purchased a majority ownership in Thomas Nelson, the Nashville-based publisher of authors such as Max Lucado and John Eldredge. Thomas Nelson, the largest Christian publisher in the U.S., said the move eliminates much of its long-term debt, acquired when previous majority owner InterMedia Partners purchased the company in 2006.
Court: Pre-embryos are not human
South Korea South Korea's Constitutional Court has ruled that "pre-embryos"—fertilized eggs within the first 14 days of development—are not human. Such embryos may be destroyed or used for medical research with the donors' consent. The ruling came during a lawsuit filed by a Korean couple that had one embryo implanted and the remaining two used for research. The parents later changed their minds and filed a lawsuit to give the unborn embryos the "fundamental right to life." The embryos were listed as plaintiffs in the case.
Dark days for the Painter of Light
June was a bad month for Thomas Kinkade, the popular Christian artist and self-described "Painter of Light." Known for his paintings of idyllic cottages and outdoor scenes, Kinkade was arrested for drunk driving days after one of his companies filed for bankruptcy. The filing came the day after Pacific Metro, Kinkade's production arm, was due to pay $1 million to former gallery owners; the company also owes $3 million to another creditor.
Divorced clergy approved as bishops
England The Church of England can now appoint divorced clergy as bishops, the church's House of Bishops decided. Previously, anyone who had been divorced or was married to a divorcée was barred from the bishopric. Archbishop of Canterbury Rowan Williams supported the change, but those opposed say the shift softens biblical standards. Some argued the move is more serious and harmful than appointing homosexual bishops.
Church: Russians need more children
Russia The Russian Orthodox Church is asking for tougher rules to reduce the nation's high number of abortions. Russia was the first country in the world to legalize abortion in 1920; Stalin outlawed it from 1936 to 1954. The country's health ministry registered 1.2 million abortions and 1.7 million births in 2009, and the United Nations predicts that by 2050, the country's population will have dropped by one-fifth. The church suggested partnering with "right-wing Christian Protestant" politicians in Western countries.
School board appeals church graduation ruling
A Connecticut school board appealed a federal district court ruling that Enfield Public Schools could not hold graduation ceremonies in a nearby megachurch. ACLU lawyers support the ruling that using a church for graduation endorses religion; community members dislike having to travel to each school for a ceremony. Of note: Activism by the Family Institute of Connecticut for the use of the megachurch was deemed a factor in making the graduation unavoidably an endorsement of religion.
Challenge to clergy tax break lives on
A California court case that challenges housing tax breaks for clergy may continue, a federal district judge ruled, to the surprise of many church-state observers. The case—filed by the Freedom From Religion Foundation, which won in court earlier this year against government recognition of the National Day of Prayer—argues that the current law, which exempts the value of clergy housing from clergy income tax (though not from self-employment tax), unfairly benefits religious employees.
Churches must replace wireless microphones
The Federal Communications Commission's (FCC) changes to the radio spectrum left churches around the country scrambling to replace wireless microphone equipment by a June deadline. The 700 MHz band, used by about 25 percent of wireless mics, has been re-designated as the FCC creates space for digital television broadcasts and mobile phones. Some churches say replacing their equipment has cost tens of thousands of dollars. After June 12, violators faced fines of more than $100,000.
Related Elsewhere:
See Christianity Today's news section and liveblog for more news updates.
Have something to add about this? See something we missed? Share your feedback here.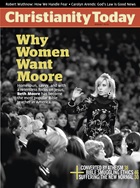 This article is from the August 2010 issue.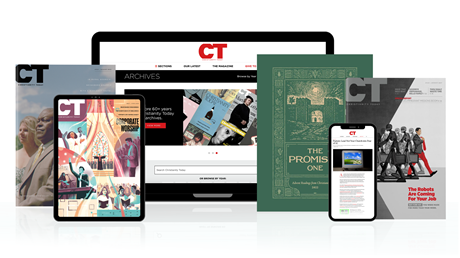 Annual & Monthly subscriptions available.
Print & Digital Issues of CT magazine
Complete access to every article on ChristianityToday.com
Unlimited access to 65+ years of CT's online archives
Member-only special issues
Subscribe
Christian Journalists Detained, Court Rules on Pre-embryos, and Other News
Christian Journalists Detained, Court Rules on ...