Jim Belcher announced on Sunday May 2 that he has decided to leave the church he planted, Redeemer Presbyterian Church in Newport Beach, California, to write his next book. Earlier this year, Leadership Journal named Belcher's first book, Deep Church, "the best of the best" for a "Leader's Outer Life." It also won a Christianity Today book award in the church/pastoral leadership category.
Belcher's announcement follows days after that of Francis Chan, who has also decided to resign from the California congregation he planted, Simi Valley's Cornerstone Church. Chan continues to have two books in the top 12 of the ECPA bestseller list and two in the top 9 of the CBA chart. (Christianity Today profiled Chan in October.) He will fulfill some speaking commitments over the next few months, but expects by the end of the year to be doing some kind of urban ministry.
These announcements come on the heels of the announcement by pastor and author John Piper that he is taking a leave of absence for nine months from both writing and his church responsibilities. And N. T. Wright announced on April 27th he is leaving his position as Bishop of Durham to become a professor at St Andrews in Scotland.
Likewise, Peter Rollins left the church community he founded, Northern Ireland's ikon, in October 2009 to move to the United States after his 2006 book How (Not) To Speak of God and subsequent volumes became popular in the U.S.
In January 2006, Brian McLaren left the church he had planted, Cedar Ridge Community Church, to pursue his writing and speaking ministry.
What's going on? Is the local church becoming the "farm team" for full-time conference and book ministry? Normal pastoral transition, pastoral stress, the personality of church planters, ...
1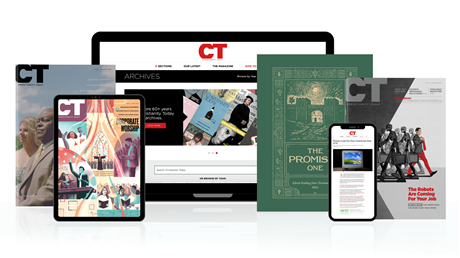 Find hope and historical insight. For a limited time, explore 60+ years of CT archives for free!
Daily devotions from Timothy Dalrymple during this pandemic.
Hundreds of theology and spiritual formation classics from Philip Yancey, Elisabeth Elliot, John Stott, and more.
Thought journalism that inspires you to think more deeply about your faith.
Jim Belcher, Francis Chan, N.T. Wright, and Others Leave the Pastorate to Write and Speak
Jim Belcher, Francis Chan, N.T. Wright, and Others ...