The Magazine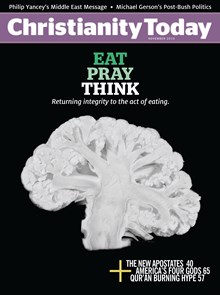 Read CT online anywhere you go.
Subscribers get full print and digital access, including:
10 award-winning print issues
PDFs of each issue
Full web access to ChristianityToday.com
60+ years of magazine archives
Table of Contents
Features
A Feast Fit for the King
Returning the growing fields and kitchen table to God.
The Blessing of Gratitude
Why Jesus commands us to be thankful.