Europe: Ireland must rethink abortion
IRELAND The European Court of Human Rights (ECHR) ruled in December that Ireland's government did not comply with its own Supreme Court's decision guaranteeing a woman's right to abortion if her life is at risk. The ECHR found that a woman with cancer who went to England for the procedure in 2005 should have been able to get an abortion in Ireland, where it is technically permitted in such cases but practically impossible. However, splitting what some had expected to be Europe's Roe v. Wade, the court rejected pleas from two other women who had wanted abortions for non-life-threatening reasons, saying their cases "went against the profound moral values of the majority of the Irish people."
Phoenix hospital loses Catholic status
Phoenix Archbishop Thomas J. Olmsted revoked the name "Catholic" from St. Joseph's Hospital and Medical Center in December after facing off with hospital officials over an abortion that the hospital authorized in 2009 to save the life of a mother. The archbishop considered the procedure a violation of the Ethical and Religious Directives of the United States Conference of Catholic Bishops; the Catholic Health Association disagreed, publicly backing the hospital. The hospital will retain "St. Joseph's" in its name.
Charities can bar gay foster parents
AUSTRALIA The Administrative Decisions Tribunal of New South Wales has somewhat reluctantly upheld the right of religious charities to reject gay couples as foster parents. The Wesley Mission, having been ordered to provide foster services to gay couples, successfully argued that this would jeopardize its fundraising and volunteer base, most of which supports traditional families. The tribunal noted that the state's Anti-Discrimination Act had a "singularly broad" religious exemption, and suggested that the state parliament consider revising the law. Both government and opposition parties defended the exemption and have no plans to reexamine it.
Court ruling concerns Christians
ALGERIA Christians in Algeria are worried about a December court ruling in Kabylie, the regional center of Christianity in the Muslim nation, that gave four Christian leaders suspended sentences for worshiping without a permit. Since no churches in Algeria have official permits in the wake of a 2006 law, this could cause problems for many. "If they close us, they can close all the gatherings and churches that exist in Algeria," Mahmoud Yahou, one of the defendants, told Compass Direct News.
Scandal at Christian TV network
Marcus and Joni Lamb, the founders of Daystar, the world's second-largest Christian television network, admitted in November that Marcus had an adulterous relationship several years ago. The Lambs said they went public to head off a blackmail effort by a former employee. In December, former marketing director Jeanette Hawkins sued Daystar, claiming that finding out about the affair devastated her after the Lambs promised her a Christian work environment. Daystar responded by suing Hawkins and two other former employees, alleging a conspiracy to extort money from the network.
Christmastime violence claims 38
NIGERIA Violence in various parts of Nigeria killed at least 38 people over Christmas weekend 2010. Suspected members of Boko Haram, a militant Muslim group, attacked churches in northern Nigeria, killing 6. Motives are murkier about Christmas Eve explosions in violence-prone Jos, where it is not clear if the bombings that took 32 lives were religiously motivated.
WCC suspends reporting
SWITZERLAND The World Council of Churches (WCC) decided in December to suspend publication at Ecumenical News International (ENI), a news agency based at the WCC's Geneva headquarters. The WCC also cut ENI's funding and removed two editors, promising that the agency would reopen in 2011. Former WCC general secretary Samuel Kobia has been one of the most vocal critics of ENI. In 2008, ENI reported that Kobia's doctorate had come from an unaccredited U.S. university. Some say that Kobia consequently was unable to seek a second term.
Scientist sues college for discrimination
Astronomer Martin Gaskell sued the University of Kentucky in 2009, alleging that it denied him a job because of his religious beliefs. Evidence suggests that Gaskell was the leading candidate to run the Lexington school's observatory based on his professional qualifications. But many cooled to him after finding lecture notes on his personal website that they thought demonstrated a belief in creationism or intelligent design. Gaskell, who says that he accepts evolution, alleges discrimination, pointing to an e-mail from one
faculty member who warned that Gaskell was "potentially evangelical." After Gaskell received a February jury trial date, the university settled with him in January.
Copts lose political clout and lives
EGYPT The good news for Egypt's Coptic Christians is that the nation's Muslim Brotherhood party took a beating in parliamentary elections late last year, eliminating many candidates who wanted to Islamize the government. The bad news is that the new government had little room for Copts either. Copts make up less than 2 percent of the new People's Assembly and 10 percent of the overall population. The results come in the midst of increasing violence between Copts and Muslims—such as the New Year's Eve bombing of an Alexandria church that left 23 dead and 79 injured—and an ongoing legal and verbal war between the Coptic Church and Egypt's government over its intention to grant Copts the right to divorce. This month, many Copts are worried about the future as anti-government protests sweep the country. In the cities, Christians and Muslims are working together to protect churches from the violence.
Lawsuits fly between missionaries to Jews
CANADA Marcello Araujo, a former missionary with Jews for Jesus Canada (JFJC), is suing the organization for wrongful dismissal: He was fired in 2005 for getting married without permission. Araujo says he never signed the Worker's Covenant that JFJC claims he violated. JFJC is suing Araujo too, claiming he improperly approached Jews for Jesus donors after leaving the organization. Araujo, who now works for Chosen People Ministries Canada, says he approached only donors he had acquired for JFJC.
The NAMB downsizes
The North American Mission Board (NAMB) of the Southern Baptist Convention issued retirement packages to 81 employees late last year. The packages were part of new president Kevin Ezell's downsizing efforts, which resulted in 99 people (a third of the organization's staff) departing at the end of 2010.
Gay coach loses job
Lisa Howe, the women's soccer coach at Belmont University in Nashville, resigned in November to avoid being fired after she told her team that she was in a lesbian relationship and that her partner was expecting a child. The incident raised questions about "don't ask don't tell"–like policies at Christian universities. Days after Howe's resignation, Belmont president Bob Fisher insisted that the school is welcoming to gays and lesbians.
Once-atheist state okays churches
ALBANIA The Minister of Culture signed an agreement in November giving legal recognition to 135 churches of the Albanian Evangelical Alliance. This is a significant development for a country that, during the Cold War, closed all houses of worship and regarded itself the first officially atheist nation. Christian missionaries entered the country after the Cold War ended in 1991.
Religious theme parks sprout in the South
Kentucky governor Steve Brashear took heat in December for promising tax incentives to the new Ark Encounter theme park planned by creationist group Answers in Genesis. Opponents say the tax breaks violate separation of church and state, but Brashear says he wants to give the group the same support he would give any other for-profit venture that brings jobs to the state. A few months earlier, in neighboring Tennessee, the city council of Franklin approved plans for International Biblical Gardens. A Bible Park USA project near Nashville was put on hold in 2009 after difficulties with local governments.
Related Elsewhere:
See Christianity Today's news section and liveblog for more news updates.
Have something to add about this? See something we missed? Share your feedback here.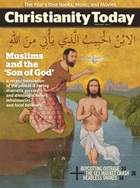 This article is from the February 2011 issue.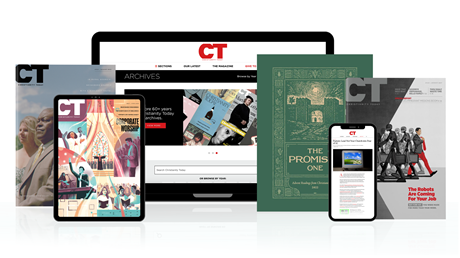 Subscribe to Christianity Today and get access to this article plus 65+ years of archives.
Home delivery of CT magazine
Complete access to articles on ChristianityToday.com
Over 120 years of magazine archives plus full access to all of CT's online archives
Subscribe Now
Hospital Loses Catholic Status, Scientist Sues College for Discrimination & More
Hospital Loses Catholic Status, Scientist Sues ...