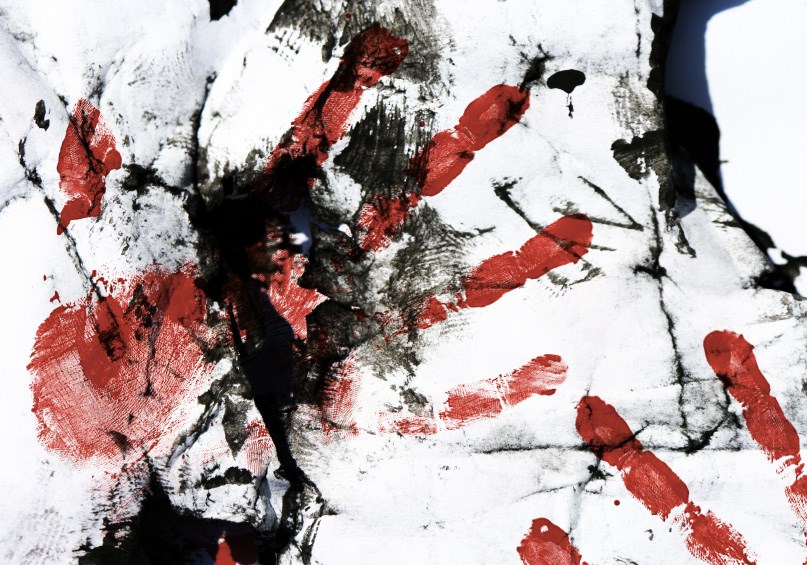 Image: LPettet / istock
Abortion began attracting evangelicals' attention in the late 1970s. That's when neonatal surgeon C. Everett Koop and apologist Francis Schaeffer hit the road with their film series, Whatever Happened to the Human Race? Abortion on demand, they argued—part of the larger slippage of society's respect for human dignity—could become a new holocaust.
Then, in 1982, InterVarsity Press published New Testament scholar Michael J. Gorman's Abortion and the Early Church. It clearly showed, based on our earliest noncanonical documents, that Christians, unlike Roman culture, prohibited abortion and infanticide.
This should have delighted Schaeffer. But when he reviewed Gorman's book for CT, he devoted only 9 lines of copy to affirming its message. He devoted 66 lines to complaining about its epilogue, where Gorman connected the early church's opposition to abortion with its general abhorrence of bloodshed, including military participation and capital punishment. By trying to detach abortion from the rest of early Christians' commitment to the sacredness of life, Schaeffer acted more like an ideologue than a scholar.
Recently other authors have studied early Christians' opposition to bloodshed. And it is no longer possible to deny, as Schaeffer did, that a consistent pro-life ethic runs through early Christian writings. Ethicist Ron Sider's The Early Church on Killing provides comprehensive source material, while patristics scholar George Kalantzis' Caesar and the Lamb, though focused on the church's stance on the military, includes evidence that it opposed abortion.
Christians soon compromised their ethic to suit new social realities, however. Some were involved in the Roman military as early as A.D. 170. In 378, just 66 years after Constantine showed imperial favor toward Christians, Ambrose of Milan first articulated just-war theory.
In The Sacredness of Human Life, ethicist David Gushee recounts the history of Christian pro-life thinking—and our failure to live up to it. Here's the linchpin of his argument: The sacredness of human life as portrayed in the Bible and the church fathers is not anchored in any particular human quality. Philosophers have tried to locate our human essence in various things, from our ability to reason to our capacity for relationship. But in biblical thinking, humans are sacred only because the Creator-Redeemer God ascribes such worth to them. This theocentric view is vital because infants, those with mental disabilities, and many elderly lack key capacities, yet are still of ultimate worth to God.
How did the church lose its radical commitment to life? One key factor, Gushee writes, was that the apocalyptic framework of Jesus' teaching faded. Jesus promised to come back soon to establish his kingdom. But centuries passed, the Christian population grew, and the kingdom of God became associated with a church endowed with state power and a state blessed by church leaders.
It is no longer possible to deny that a consistent pro-life ethic runs through the early Christian writings.
Belief in the sacred worth of all people does not serve the interests of power. War shifted from a necessary evil to a divine command. "The Christian glories in the death of the pagan," wrote medieval mystic Bernard of Clairvaux, "because Christ is glorified."
Nevertheless, some witnessed against this theological glorification of violence. Francis of Assisi, for example, worked against the barbarity of the Crusades, and Bartolomé de las Casas condemned the cruelties of Spanish colonialism. Gushee treats these men as shining examples of Jesus-like regard for people that European Christians considered less than human.
Tragically, he finds no comparable voice against what he calls "Christianity's original sin"—that is, anti-Semitism. Unlike colonialism and holy war, anti-Semitism was rooted in the earliest tensions between church and synagogue, and persisted well after the Reformation.
Schaeffer worried that Gorman was pushing "some form of [unbiblical] pacifism." Gushee refuses to enter the pacifist versus just-war debate. Instead, he advocates "just peacemaking" initiatives—strenuous efforts toward nonviolent conflict resolution that honor just-war theory's commitment to making war a last resort. If Christians of all stripes put peace-building efforts first, we can help strip war of its religious justifications and cloak human life with the sacredness it warrants.
Sociologist Rodney Stark has argued that early Christianity "brought a new conception of humanity to a world saturated with capricious cruelty and the vicarious love of death." He attributes much of the church's remarkable growth to the fact that it "gave to its converts … nothing less than their humanity." A consistent pro-life ethic, by honoring what God honors, makes a powerful witness.
Have something to add about this? See something we missed? Share your feedback here.
Past Imperfect
David Neff was editor in chief of Christianity Today, where he worked from 1985 until his retirement in 2013. He is also the former editor in chief of Christian History magazine, and continues to explore the intersection of history and current events in his bimonthly column, "Past Imperfect." His earlier column, "Editor's Bookshelf," ran from 2002 to 2004 and paired Neff's reviews of thought-provoking books and interviews with the authors.
Previous Past Imperfect Columns: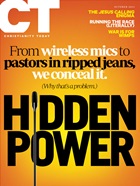 This article is from the October 2013 issue.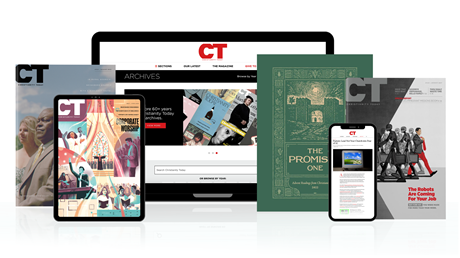 Annual & Monthly subscriptions available.
Print & Digital Issues of CT magazine
Complete access to every article on ChristianityToday.com
Unlimited access to 65+ years of CT's online archives
Member-only special issues
Subscribe
Why Don't We Find Bloodshed Repugnant Anymore?
Why Don't We Find Bloodshed Repugnant Anymore?