The Magazine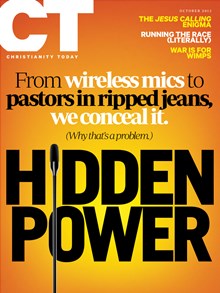 Read CT online anywhere you go.
Subscribers get full print and digital access, including:
10 award-winning print issues
PDFs of each issue
Full web access to ChristianityToday.com
60+ years of magazine archives
Table of Contents
In Every Issue
Smarter, Bolder, and a Little Bit Taller
Yes, it's really different. And yes, it is still Christianity Today.
God wasn't on my to-do list. He showed up anyway.