The Magazine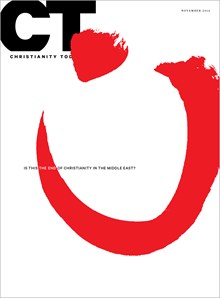 Read CT online anywhere you go.
Subscribers get full print and digital access, including:
10 award-winning print issues
PDFs of each issue
Full web access to ChristianityToday.com
60+ years of magazine archives
Table of Contents
In Every Issue
Light-Bulb Moments
Seeing connections between today's Mideast church and the first church.
Reply All
Readers respond to the September issue via letters, tweets, and blogs.
How a French Atheist Becomes a Theologian
Inside my own revolution.
Loading