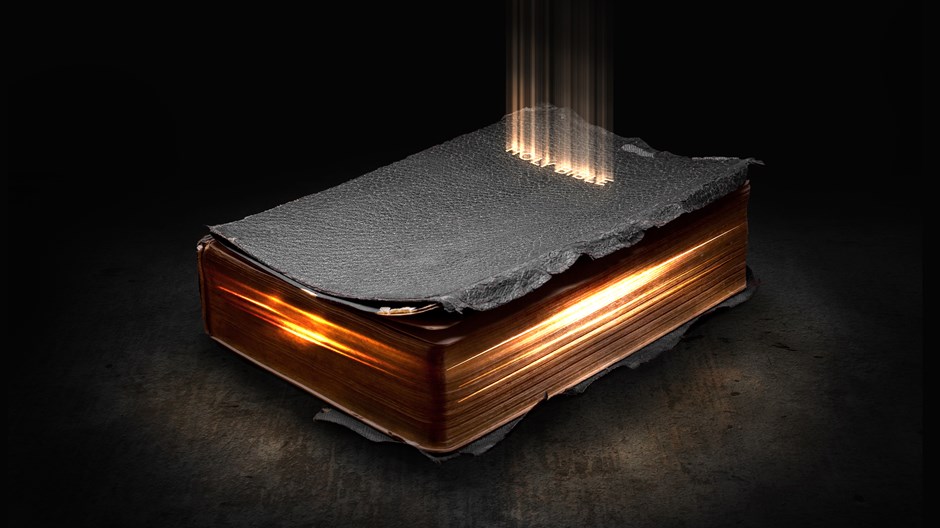 Image: Shutterstock
In February, Wycliffe Associates (WA), a smaller sister organization to Wycliffe Bible Translators (WBT), announced that a team in Asia was able to translate almost half of the New Testament in two weeks.
The announcement prompted a flurry of responses from experienced translators who questioned the quality of the work. How could something produced so quickly be any good?
"That part is the most difficult for people to believe," said WA president Bruce Smith.
The project was prompted by an ethnic minority group from Asia that's too small to be "on anybody's priority list," he said. They asked WA to help them translate the Bible on their own.
Organizers made two changes from traditional translation methods to speed up the project. They worked simultaneously on the text instead of sequentially, and they skipped the weeks of training on translation principles (including proper names, idioms, and key terms).
WA made the changes after comparing translations done by trained teams and untrained teams last summer. Their accuracy rates were the same, said WA's Dan Kramer, who led the project.
The success of the "understandably absurd approach," said Smith, was rooted in the translators' "knowledge of their language and the languages of the source text."
When WA gathered 13 translators for its Asian project, it immediately split them up and gave each a part of Scripture, along with multiple translations in other languages that the translators spoke. Two weeks later, they had completed the Gospels and 1 and 2 Timothy.
The results surprised everyone.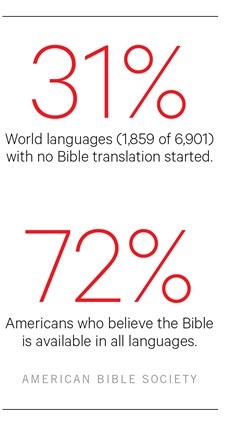 There was "no decrease in the quality of the translation," WA announced after running the translation through five different checks: the original translator, a peer, an experienced translator fluent in the "language of wider communication," the team of translators, and an experienced consultant who checked the back-translated version against the original Greek.
WA dubbed the process Mobilized Assistance Supporting Translation (MAST) and has since used it successfully in several other east Asian countries. WA has 115 mast projects under way, and is set to add 120 more in 2015.
A MAST translator can draft and quintuple-check 34 verses a day, which means both Testaments could theoretically be written in 61 working days, Smith said.
Other translators are more skeptical. Bible translation balances on the tension between speed and accuracy, said Russ Hersman, WBT chief operating officer.
"Accuracy for us is the highest value," Hersman said. "That's not to say you can't be accurate and do things quickly, but the whole reason we have our checking system is quality control."
It takes WBT anywhere from 5 to 20 years to translate the New Testament into a new language. On-the-job learning is effective, and inexperienced translators hone their skills as they go, Hersman said. But a quick translation experience doesn't provide them the chance to practice extensively.
And speeding up the process leaves some things behind, said Valerie Martinez, who is translating Scripture with her husband for an indigenous group in Mexico through Commission to Every Nation. Taking time on a translation ensures that the people group, if pre-literate, can have input on their alphabet and can learn to read their own language. Involving a group's influential citizens, which can aid acceptance of the Bible, also takes time.
"The indigenous people could easily think that a fast translation communicates that they aren't as important as people who speak a majority language, so [they're] not worth the effort to do it carefully and well," said Martinez.
For those waiting, the translation "cannot be done too quickly," Kramer said. "Yet, can we get ahead of ourselves? I hope we don't, because we do pray that God will stop us if we do."
Have something to add about this? See something we missed? Share your feedback here.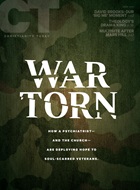 This article is from the June 2015 issue.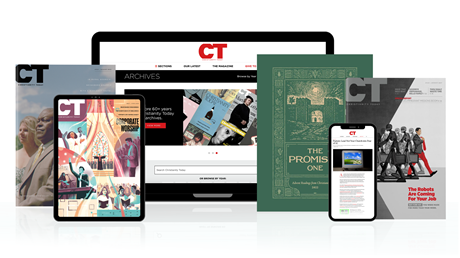 Subscribe to Christianity Today and get access to this article plus 65+ years of archives.
Home delivery of CT magazine
Complete access to articles on ChristianityToday.com
Over 120 years of magazine archives plus full access to all of CT's online archives
Subscribe Now
Microwave Bible?
Microwave Bible?