The Magazine
This feature is for subscribers only:
Subscribers get full print and digital access, including:
10 award-winning print issues
Standard and Reader Friendly PDFs of each issue
Full web access to ChristianityToday.com
20+ years of magazine archives
Table of Contents
In Every Issue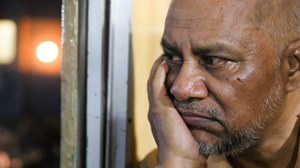 Hidden Casualties
How to see and serve veterans this summer.
Reply All
Readers respond to the April issue via letters, tweets, and blogs.
Trapped Inside My Own Body for 12 Years
Everyone thought I couldn't hear them, but I did.
Loading