The Magazine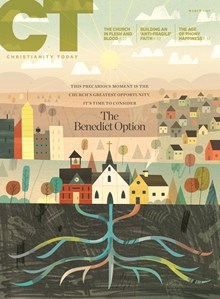 This feature is for subscribers only:
Table of Contents
In Every Issue
Reply All
Responses to our December issue via letters, tweets, and Facebook posts.
Christians, Retreating Isn't a Failure of Nerve
We need a tactical withdrawal to regroup the church for the days ahead.
I felt distant from God until I witnessed a medical miracle.
Loading