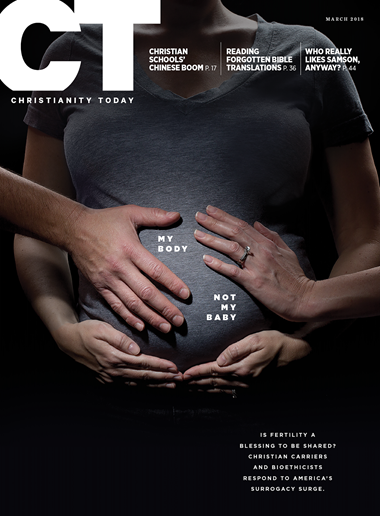 Read CT anywhere you go.
Subscribers have full access to CT's digital archives, including special issues. Download a PDF of this issue, or browse individual articles below.
About This Issue
This issue's cover story explores the role of Christians in America's boutique but burgeoning commercial surrogacy industry-as carriers, as customers, and as critics. Assisted reproduction is a complicated and controversial field for pro-life believers to navigate. Some women who carry babies for other couples view it as a calling. Other Christians believe the practice violates the sanctity of life and marriage. It is mostly, however, an under-discussed subject that has evolved faster than Protestant thinking on it.