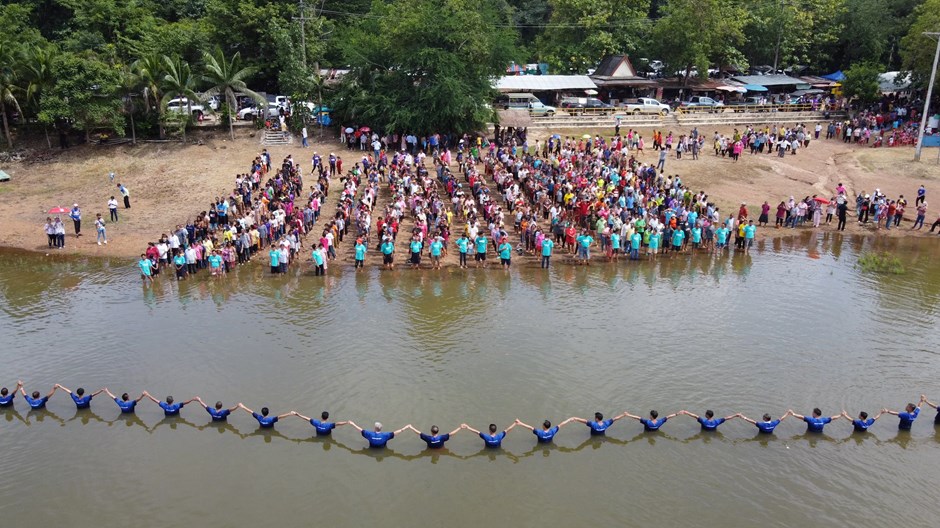 Image: Reach a Village
Hal-hal yang tidak terlihat baik untuk gereja Thailand pada awal tahun 2020. Negara Asia Tenggara itu adalah yang pertama di luar China yang melaporkan kasus virus korona, dan analis mengkhawatirkan wabah yang lama dan luar biasa.
Sebaliknya, Thailand kini dipuji sebagai satu-satunya tempat yang mampu menahan pandemi secara efektif. Setelah penguncian seluruh negara pada musim semi dan tindakan pencegahan lanjutan, negara itu merayakan 100 hari tanpa kasus COVID-19 pada awal September.
Di akhir minggu itu, gerakan perintisan gereja evangelis di Thailand tengah merayakan tonggak sejarahnya sendiri — sesuatu yang tidak akan mungkin terjadi tanpa percakapan dari mulut ke mulut, pertemuan rumah, dan kesaksian langsung yang diandalkannya untuk menyebarkan Injil.
Asosiasi Gereja Yesus Kristus Merdeka (FJCCA) mengadakan baptisan terbesar dalam sejarahnya dan, dikatakan, sejarah gereja di Thailand. FJCCA, sebuah gerakan yang dipimpin Thailand yang berfokus pada penginjilan tingkat desa, membaptis 1.435 orang dalam satu hari pada tanggal 6 September.
Dua puluh pendeta berbaris di sepanjang waduk sedalam pinggang tempat beberapa dari mereka dibaptis, menunggu orang percaya baru datang satu per satu dari pantai untuk menyatakan iman mereka dan tenggelam untuk sakramen. Acara berlangsung selama dua jam.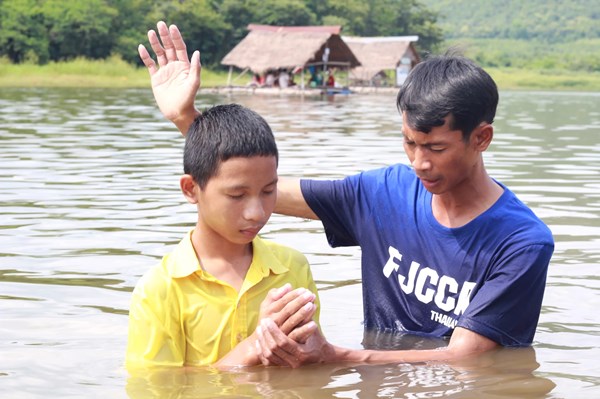 Image: Reach a Village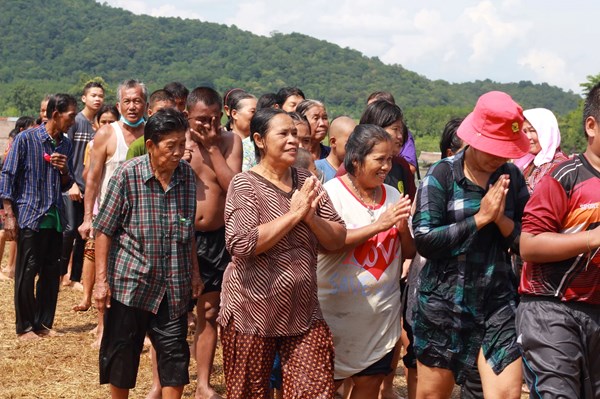 Image: Reach a Village
CT meliput pertumbuhan bersejarah FJCCA dalam cerita sampul 2019 . Tahun itu, asosiasi mengadakan pembaptisan 520 orang yang menurut para pemimpin gereja nasional sebagai yang terbesar yang pernah mereka lihat di negara mayoritas beragama Buddha. Pembaptisan bulan ini hampir tiga kali lipat ukurannya.
"Ini benar-benar misteri bagi dunia tentang mengapa Thailand terhindar selama pandemi COVID," kata Bob Craft, yang kementeriannya Reach a Village mendukung FJCCA. "Kami percaya itu adalah tangan belas kasihan Tuhan yang memungkinkan Injil menyebar pada saat yang genting ini."
Peserta datang dari 200 desa di lima provinsi Thailand ke Chon Daen, pusat kegiatan FJCCA dan rumah bagi pendiri Somsak Rinnasak. Beberapa mengenakan topeng, dan barisan orang percaya baru diberi selamat dengan ucapan tradisional wai — isyarat tanpa sentuhan (tangan berdoa dan membungkuk) yang telah menjadi bagian dari budaya Thailand jauh sebelum virus corona menjadikan kontak fisik sebagai sarana penularan.
Setelah FJCCA membagikan berita tentang pembaptisan massal bulan ini, sejumlah pendukung menambahkan ucapan "amin" dan "terima kasih Yesus" dalam bahasa Thai di halaman Facebook gereja. Menurut para pemimpin FJCCA, banyak dari mereka yang dibaptis belum mendengar tentang Yesus sampai tahun ini. Lebih dari 75.000 desa di negara itu tidak ada kehadiran orang Kristen.
Meskipun Thailand telah mengurangi penyebaran COVID-19 hampir seluruhnya kepada mereka yang dikarantina dengan orang-orang yang kembali dari luar negeri, negara itu masih menderita secara finansial karena penutupan virus corona, terutama berhentinya pariwisata. Penurunan ekonomi ini adalah salah satu faktor yang memicu protes saat ini yang menantang monarki dan menyerukan reformasi pemerintah.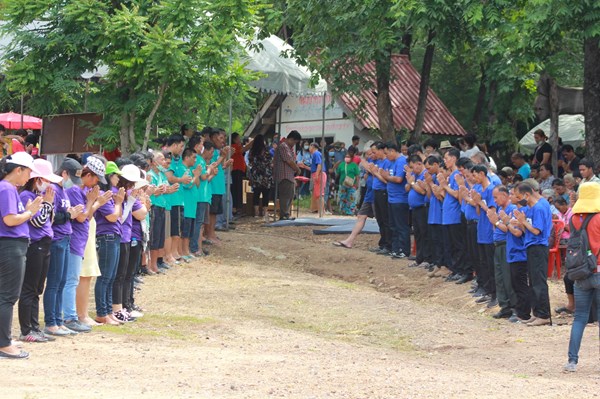 Image: Reach a Village
Terlepas dari tekanan pandemi, Rinnasak dan para pemimpin FJCCA mengatakan bahwa mereka terus melihat tetangga mereka di Thailand — kurang dari 1 persen di antaranya adalah Kristen — menaruh minat pada kisah-kisah keselamatan dan transformasi mereka di dalam Kristus. Gerakan yang dimulai pada tahun 2016 itu sekarang memiliki 700 gereja rumah.
Sementara berduka atas korban pandemi dan terus bekerja dan berdoa agar penyebaran tidak berlanjut, para pendeta di negara lain juga berbagi bagaimana musim ini menawarkan kesempatan unik untuk pelayanan dan penginjilan.
Greg Laurie di California menganggapnya sebagai "kebangkitan spiritual" karena lebih banyak pemirsa yang menonton kebaktian dan acara kebangunan rohani dengan streaming langsung. Isaac Shaw di New Delhi mengamati bagaimana gereja-gereja India tumbuh lebih bersatu lintas denominasi dan lebih fokus ke luar begitu COVID-19 memaksa mereka untuk menghentikan kebaktian Minggu.
Diterjemahkan oleh Budi Winata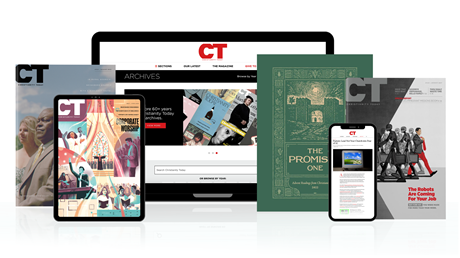 Subscribe to Christianity Today and get access to this article plus 65+ years of archives.
Home delivery of CT magazine
Complete access to articles on ChristianityToday.com
Over 120 years of magazine archives plus full access to all of CT's online archives
Subscribe Now
Gereja Thailand Memecahkan Rekor Baptisan Meskipun COVID-19
Gereja Thailand Memecahkan Rekor Baptisan Meskipun COVID-19