여기를 클릭해서 '성탄절에 전하는 복음' 묵상 본문을 다운 받으세요.
오늘의 말씀: 누가복음 1:67-79
내가 속해 있는 교단에서는 매일 아침기도 시간에 사가랴의 노래로 기도를 합니다. 새 날이 시작되는 그 시간에 우리는 이렇게 말하고 노래합니다. "그는 해를 하늘 높이 뜨게 하셔서, 어둠 속과 죽음의 그늘 아래에 앉아 있는 사람들에게 빛을 비추게 하시고, 우리의 발을 평화의 길로 인도하실 것이다"(78-79절).
일찍 일어나 언덕이나 탑을 헐떡이며 올라가서 지평선에서 떠오르는 태양을 보고 환호한 적이 있는 사람이라면 해돋이로 희망의 은유를 삼는 것이 쉽게 이해될 것입니다. 떠오르는 해가 말합니다. "어제 무슨 일이 있었는지 모르겠으나 여기 새로운 가능성의 날이 있다. 어둠을 이겨낸 생명이, 다툼을 이겨낸 평화가 여기 있다."
이 은유를 사용한 가장 유명한 사례가 아마도 구약성경의 선지자 말라기일 것입니다. 말라기는 태양을, 그것을 보기 위해 고개를 드는 사람들에게 자비를 베풀어 주는 평화의 새로 그립니다. 유진 피터슨이 풀어쓴 말라기 4:2은 기억해 둘 만한 표현입니다. "내 이름을 높이는 이들에게는 의의 태양이 떠오를 것이다. 거기[그 날개에서]에서 치유의 빛이 흘러나올 것이다"(메시지). 아침마다 이같이 말하면서 우리는 태양의 따뜻한 빛이 하나님의 빛을 생각하게 해 주기를 바랍니다. 하나님의 빛은 오늘 하루를 살아가는 새로운 은총으로 우리 마음속을 비춥니다(고후 4:6).
하지만 내가 사가랴의 노래로 기도할 때 늘 약간 거슬리는 것이 하나 있는데, 그것은 떠오르는 태양이라는 다소 거만한, 모든 사람들이 알아볼 수 있는 상징이 역사의 특정한 아이, 예수님의 사촌, 우리가 세례 요한으로 알고 있는 그를 가리키는 뚜렷한 표현으로 쓰인다는 점입니다.
사가랴는 자신의 웅장한 이미지를 벗어나 한 특정한 인간에게 초점을 맞춥니다. "아가야, 너는 더없이 높으신 분의 예언자라 불릴 것이니, 주님보다 앞서가서 그의 길을 예비할 것이다"(누가복음 1:76).
이것이 나의 기도생활에 의미 있는 것은, 하나님의 빛, 건강, 평화 등등에 관한 아름답지만 다소 단호한 이 말이 전부 한 사람의 특정한 제1 세기 이스라엘 선지자를 둘러싸고 있는 사건들에 날카로운 초점을 맞춘다는 사실입니다. 그 선지자는 언젠가 자기 자신을 가리키지 않고 예수님을 가리켜 이렇게 선언합니다. "보시오, 세상 죄를 지고 가는 하나님의 어린 양입니다"(요한복음 1:29). 태양은 우리에게 희망을 떠올리게 합니다. 그렇습니다. 그러나 그 희망은 특히 그 아들(the Son)을 바라는 희망입니다.
웨슬리 힐(WESLEY HILL) 펜실베니아주 피츠버그에 있는 Trinity Episcopal Cathedral의 사제이며 미시간주 홀랜드에 있는 Western Theological Seminary의 신약학 부교수입니다.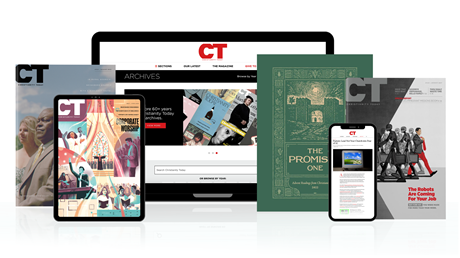 Subscribe to Christianity Today and get access to this article plus 65+ years of archives.
Home delivery of CT magazine
Complete access to articles on ChristianityToday.com
Over 120 years of magazine archives plus full access to all of CT's online archives
Subscribe Now
떠오르는 아들
떠오르는 아들