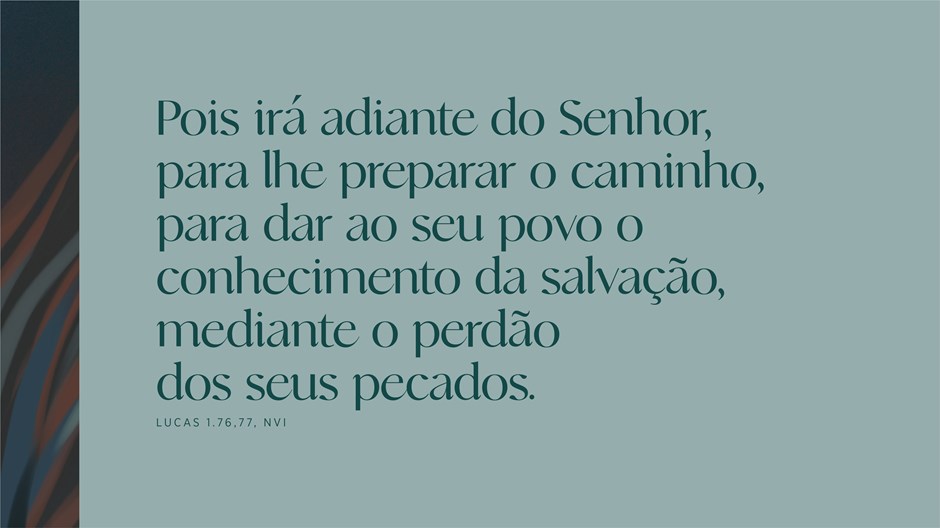 Clique Aqui e faça o download do nosso devocional diário "O Evangelho do Advento".
Leia Lucas 1.67-79
No meu setor da igreja, oramos as palavras da canção de Zacarias todos os dias durante o culto da Oração da Manhã. Ao começar o novo dia, dizemos ou cantamos: "O nascer do sol nos visitará do alto para iluminar os que se assentam nas trevas e na sombra da morte, para guiar os nossos pés no caminho da paz" (v. 78,79, ESV).
Qualquer pessoa que já se deu ao trabalho de acordar cedo e escalar uma colina ou torre para ver a crista ardente do sol se transformar em uma bola fulgurante e resplandecente no horizonte saberá como é fácil tratar o nascer do sol como uma metáfora de esperança. O sol nascente diz: "O que quer que tenha acontecido ontem, eis um dia de novas possibilidades. Há vida além das trevas e paz além da luta".
Talvez o uso mais famoso da metáfora venha do profeta Malaquias, do Velho Testamento, que retrata o sol como um pássaro pacífico, cuja trajetória de voo derrama misericórdia sobre os que olham para cima a fim de vê-lo. Na paráfrase memorável de Eugene Peterson, Malaquias 4.2 diz: "Para vocês, nascer do sol! O sol da justiça nascerá sobre os que honram meu nome, irradiando cura de suas asas" (MSG).
O que esperamos quando dizemos essas palavras manhã após manhã é que a luz quente do sol simplesmente nos lembre da luz de Deus que brilha em nosso coração com nova graça para o dia que se inicia (2Co 4.6).
Contudo, uma das coisas que sempre me chocam quando oro a canção de Zacarias é que o símbolo um tanto difuso e universalmente reconhecível do sol nascente fica lado a lado com uma referência resistentemente concreta a uma criança específica da história: o primo de Jesus, aquele que conhecemos como João Batista. "Você, meu filho", canta Zacarias, deixando de lado as imagens grandiosas que estava empregando para agora se concentrar em um ser humano em particular, "será chamado de profeta do Altíssimo; pois você irá adiante do Senhor para preparar o caminho para ele" (Lc 1.76).
O significado disso para minha vida de oração, passei a entender, é que todas as belas mas um tanto indeterminadas palavras sobre luz divina, saúde, paz e assim por diante, ditas neste período, entram em foco nos eventos que cercam determinado profeta israelita do primeiro século. Que um dia, apontando para longe de si mesmo, declararia sobre Jesus: "Eis o Cordeiro de Deus, que tira o pecado do mundo!" (Jo 1.29). O sol deve nos fazer lembrar da esperança, sim — mas, particularmente, da esperança do próprio Filho.
Wesley Hill é pastor da Trinity Episcopal Cathedral, em Pittsburgh, Pensilvânia, e professor associado de Novo Testamento no Western Theological Seminary, em Holland, Michigan.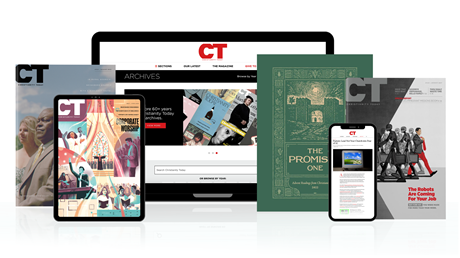 Subscribe to Christianity Today and get access to this article plus 65+ years of archives.
Home delivery of CT magazine
Complete access to articles on ChristianityToday.com
Over 120 years of magazine archives plus full access to all of CT's online archives
Subscribe Now
O filho que nasce
O filho que nasce