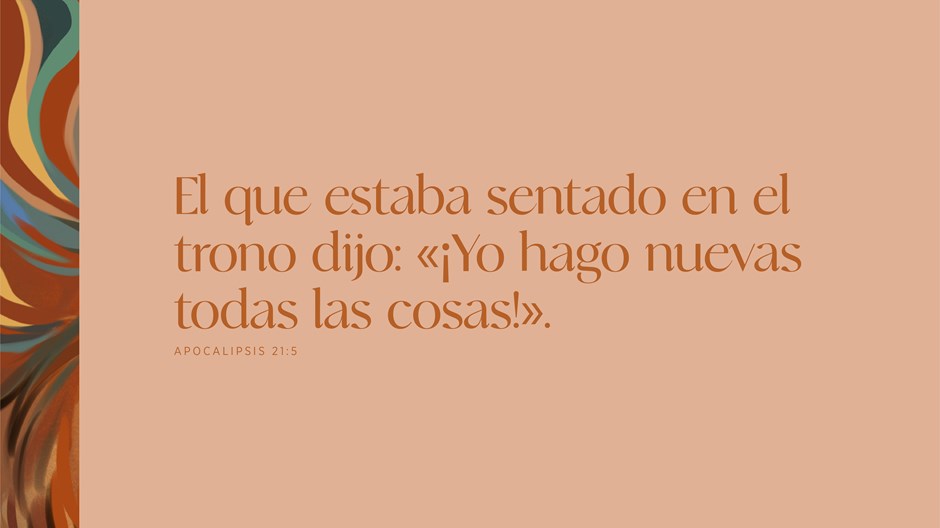 Para descargar nuestro devocional «El Evangelio de Adviento» completo, ingrese en este enlace.
Lea Apocalipsis 21:1-6
¿Cómo ha afrontado la pandemia? ¿Cómo ha afectado su relación con Dios? Algunas personas se han acercado más a Dios y han encontrado la fuerza para superar los momentos difíciles. Pero para aquellos que tal vez perdieron a sus seres queridos o se estremecieron ante la magnitud del sufrimiento en todo el mundo, la pandemia suscitó preguntas.
¿Cómo puede un Dios amoroso permitir que sucedan cosas así? Es el viejo «problema del sufrimiento», al menos tan antiguo como el libro de Job. La Biblia no tiene una respuesta única, sino que nos ofrece varios ángulos diferentes.
Y justo al final de la Biblia, encontramos este mensaje: «Ya no habrá muerte, ni llanto, ni lamento ni dolor» (Apocalipsis 21:4). Dios va a sanar su creación de todo lo que la estropea y la daña. La gente se queja a veces de que no hay muchas pruebas del amor de Dios en el libro de Apocalipsis. Algunos podrían decir lo mismo de la pandemia. Pero ¿puede imaginarse una imagen más hermosa del amor de Dios que esta? Dios «les enjugará toda lágrima de los ojos» (v. 4)?
Ciertamente, el Apocalipsis no escatima en sus descripciones de los horrores de la historia. Pero la esperanza lo atraviesa todo y florece en esta visión final que se le da al profeta. Dios hará nuevas todas las cosas. Dios tiene un futuro nuevo para toda su creación.
Cuando pensamos en el futuro, la mayoría de las veces pensamos adónde nos llevarán el pasado y el presente. Pero esto es diferente. Como solo Dios puede crear, solo Dios puede renovar toda su creación. Esto comenzó con la resurrección de Jesús: algo nuevo que lo cambia todo. En las vidas transformadas por el Espíritu de Cristo, podemos experimentar un anticipo de ese futuro nuevo.
Ese futuro va mucho más allá de lo que podemos imaginar. Pero la visión de Juan nos invita a elevar también nuestros ojos a esa montaña alta (v. 10) donde la Nueva Jerusalén descenderá del cielo. Con sus ojos podemos mirar mucho más allá de lo que normalmente podemos ver.
Dios está en el centro de ese nuevo futuro: «¡Aquí, entre los seres humanos, está la morada de Dios! Él acampará en medio de ellos, y ellos serán su pueblo; Dios mismo estará con ellos» (v. 3). Este ha sido siempre el propósito de Dios para su creación, y es lo que marcará la diferencia.
Compartir la visión de Juan no es simplemente una ilusión producto de nuestra devoción, sino que es lo que nos da esperanza para vivir. Podemos empezar a vivir mirando hacia las promesas de Dios, y eso es lo que marcará la diferencia en nuestras vidas en el presente.
Richard Bauckham es profesor emérito de estudios del Nuevo Testamento en la Universidad de St. Andrews, Escocia, y autor de numerosos libros, entre ellos The Theology of the Book of Revelation.
Traducción por Sofía Castillo.
Edición en español por Livia Giselle Seidel.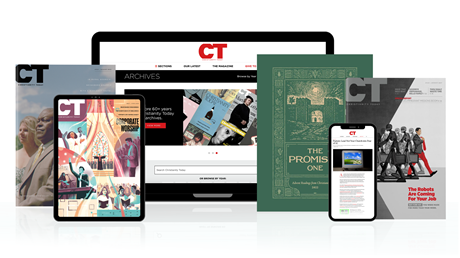 Annual & Monthly subscriptions available.
Print & Digital Issues of CT magazine
Complete access to every article on ChristianityToday.com
Unlimited access to 65+ years of CT's online archives
Member-only special issues
Subscribe
Todo es hecho nuevo
Todo es hecho nuevo