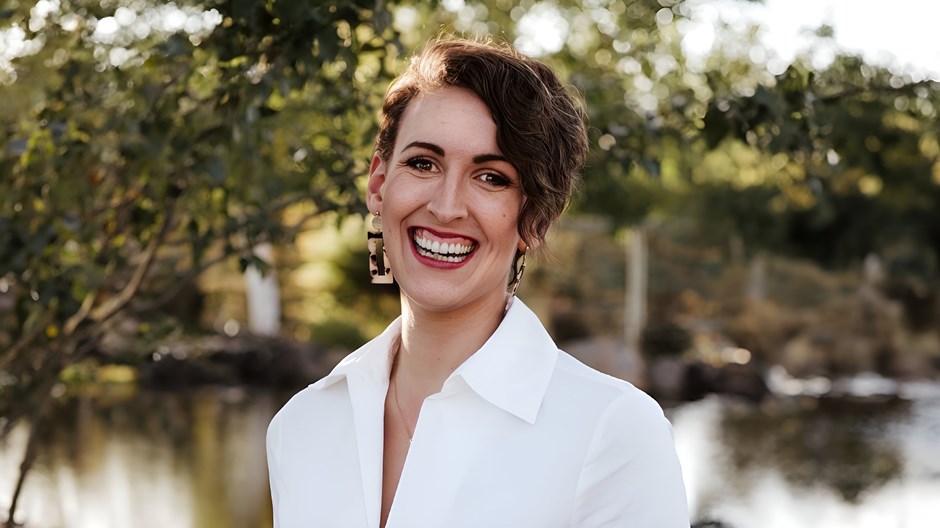 Image: Courtesy of Phylicia Masonheimer
Phylicia Masonheimer is a poster mom of Christian femininity.
Her morning quiet times include a toast and strawberry breakfast alongside her devotional basket before her kids wake. On Instagram, she wears a long bohemian dress as she wipes down the counter of her stylish, Anthropologie-worthy kitchen in northern Michigan, her skin glowing and her fashionable curls falling to the side of her face.
But Masonheimer has no platitudes to offer her 140,000 Instagram followers, no inspirational or aspirational life advice wrapped up in influencer Christianese. Instead, she dives into doctrine and discernment, Bible literacy and theology. She responds to queries about free will, tattoos, menstruation, and moralism.
She's built a ministry—Every Woman a Theologian—answering the real faith questions weighing on fellow Christians and rejecting the shallow options for teachings directed to women.
"You go to a women's event, and it's cupcakes and Esther or Ruth and tea—and that's it," she sighed. "Young women are done. They're not interested. They want something that is relevant to their life, not vague."
Every Woman a Theologian is not alone in a recent development of online women's ministries publishing their own Bible studies, Christian-living materials, and products sold directly to consumers, joining popular creators like She Reads Truth/He Reads Truth, Well-Watered Women, and The Daily Grace Co.
Their resources are part of a broader push to bring robust theology to the average churchgoer, to honor curiosity and strengthen spiritual understanding. (Along these lines, the latest book by Bible teacher Jen Wilkin, written with J. T. English, tells readers You Are a Theologian.)
Instagram has become another outlet for leaders like Masonheimer to challenge and teach. But her earnest, biblically faithful embrace of theology stands in contrast to other influencers who may appear in women's feeds.
Author Leigh Stein examined the "empty religions of Instagram" in a 2021 New York Times article, noting that the "women we've chosen as our moral leaders aren't challenging us to ask the fundamental questions that leaders of faith have been wrestling with for thousands of years: Why are we here? Why do we suffer? What should we believe in beyond the limits of our puny selfhood?"
Among her own followers, Masonheimer has seen the opposite: troves of women who crave deep theology and thoughtful, strong answers to tangible questions like "How can I study the Bible for myself? What does the Bible say about sex? How can I hear God's voice?"
"Phylicia breaks down 'pink fluff' women's theology that has infiltrated the church and then builds a firm foundation on the true gospel that sets us free," wrote Gretchen Saffles, founder of Well-Watered Women, in her endorsement for one of Masonheimer's books.
Masonheimer thinks women might be turning to the internet because of a lack of discipleship in some local church contexts in the United States.
"We fill a void in the local church," Masonheimer said. "I have learned that people want specifics. They don't want a vague sermon about sin; they want a sermon breaking down what Corinthians says about sexual sin and pornography. They don't want a feel-good message about prosperity; deep down they really don't. They want a message telling them how to trust God in suffering or how to hear God's voice for real, how to actually walk by the Spirit. When the church doesn't preach it, they find it somewhere else."
Her lineup of resources—books, e-books, newsletters, blog posts, podcast episodes, and events—are reaching tens of thousands of women in a way she couldn't imagine when she began years ago.
Masonheimer was a Christian blogger with a religion degree from Liberty University when she and her husband, Josh, closed on their farmhouse in northern Michigan in 2017. The next day, Josh lost his job.
In desperation, with $500 in the bank, she threw out a crazy idea: "Let's launch a book about sex, compiling my blog posts, and see what happens."
Christian Cosmo: The Sex Talk You Never Had e-book sold 800 copies in one week and financially supported their family for two to three months.
During nap times, the young mom continued to type out more e-books on the Bible, theology, and Christian living—focusing on questions her Instagram followers asked her—as Josh worked another project management job.
Masonheimer focused on sexuality and purity culture in her early years because of her own background. At 12 years old, while rummaging through books at a local garage sale, she stumbled upon an erotica novel.
"I looked for [The] Boxcar Children or something like that but found something unexpected," she recalled. "At first I was interested, and then I felt shame—but I still sought it out more and more."
She kept the secret from everyone because she felt pressure to present a good-girl image. Yet after a few years of struggling with pornography, she started to grasp for freedom.
"I knew I couldn't do it. I eventually encountered the Lord through the Holy Spirit through his Word and began asking questions: 'What is sin? Why does the Bible get to tell me what to do? How does God actually overcome sin? If I repent, how am I forgiven?'"
Her willingness to address sex and purity also garnered her traction in the blogsphere and then Instagram. Her first viral post, "The Day I Wore Yoga Pants," received 90,000 hits in a single day about a decade ago.
"At the time I truly felt convicted of that issue, even though I parroted things I learned about in purity culture," she said. "But, actually, I still wore yoga pants [laughs], just with a tunic or something over them."
This viral post pinned Masonheimer on the map of Instagram influencers. She became known as Yoga Pants Girl.
"So many women, I think, were just [so] desperate to hear another woman talk about it (sex) that they resonated with it, even if they didn't agree with my view on yoga pants," she said.
It also strengthened her determination to say what needs said, regardless of people's responses.
"I got horrible feedback. People said they wished my children would be abused, that they hated me, or they hoped I'd die—all because of yoga pants!" she said.
Studying at Liberty, she encountered more diversity in denominations beyond her nondenominational upbringing, and her time studying Scripture contributed to her freedom from sexual sin.
"We broke down Bible passages in the Gospel of John, and I received answers to the questions about my struggle with my besetting sin of pornography," she said. "John 14 through 17 stuck out to me the most. If I loved God, I would obey him. If I abided in him, I would bear much fruit and prove to be his disciple."
Another turning point came through another viral blog post. This time, the target was women's conferences that lacked an ardor for theology and Bible teaching. "Dear Women's Ministry, Stop Telling Me I'm Beautiful" ended up being a significant enough topic that she turned it into a book—Stop Calling Me Beautiful—released in 2020 by Harvest House.
It was then that Masonheimer's ministry grew beyond writing. Her friend, Eric Novak, worked in marketing and suggested she sell products on her webpage.
"I thought about her heart for people to read the Bible for themselves and know what they believe, so I came up with Every Woman a Theologian," Novak said. "Phy was driving when I mentioned it to her, and she said, 'Oh my gosh, you're making me cry!'"
Every Woman a Theologian launched its first shop with a mug and T-shirts. Masonheimer and her executive assistant, Novak's wife, Hannah, posed as models for the products. They were a hit, so the store kept expanding.
The ministry now publishes theology booklets and children's books under Verity Press, its printing label. It also sells home products (from posters to potting soil) through their Verity Home brand—a heartbeat of Masonheimer's passion for home-centered discipleship.
At her annual Verity Conference, hundreds gather for robust teaching at a two-day event in Masonheimer's hometown of Petoskey, Michigan. Its tagline about "connecting right where you are planted" directs participants to engage in their local bodies.
While there are many female influencers claiming to be Bible teachers, followers and fans say Masonheimer stands out due to her commitment to promoting deep study, providing clear communication, and presenting a variety of views on theology, cultural issues, and church history. (For example, even though she's clear about her own Arminian view of soteriology, she shares other orthodox perspectives when she answers questions.)
"I've appreciated her dedication to seeing average folks have theological literacy," expressed Sara Mannschreck, a homeschool mom of five. "She doesn't water things down, honoring theological complexity while making it simple and accessible."
One benefit of the interactivity and instant response of social media is that Masonheimer is able to answer questions in real time. In 2019, when Bethel Church in Redding, California, held prayer meetings in hopes of resurrecting two-year-old Olive Heiligenthal, women reached out to her on Instagram for help to understand and process their own faith crises in response.
"A lot of people were extremely confused and reached out to me with stories like 'My daughter died,' 'I had a miscarriage,' 'I had a stillborn baby,'" she said. "They wanted to know if they should have prayed differently. I tried to talk about it as gently as I could from a theological and biblical standpoint."
Addressing the #WakeUpOlive situation led to a significant expansion of Every Woman a Theologian and brought traffic to the Verity podcast.
"We are dedicated to showing multiple views and perspectives, being gracious to other denominations and traditions, and staying true to the Word of God," she said.
Several followers of Every Woman a Theologian shared with CT the reasons why they enjoy the ministry's Instagram content. They appreciate how Masonheimer encourages her listeners to study and decide what to believe on issues that may allow for varying views and how she shares her day-to-day life.
Recently on launch day for their summer product line, Masonheimer posted a "day in the life" reel. Her family slowly started the morning, several of them sick, including herself. At around 9:15 a.m., toast was served, dishes were washed, and the laundry was booted.
She then filmed herself sitting at her computer typing, wearing makeup and a gauzy white dress, with the caption "Feel like death. Dress as if you don't." Viewers saw her cuddling a knee-high blond child, a counter full of natural remedies—zinc and colloidal silver—and moments of her daughter playing with wood blocks outside with the backdrop of a weeping willow and mowed grass.
There's an intentionality to her life and postings—hoping to stave off jealousy or judgment with regular reminders about setting boundaries and creating margin. Masonheimer has set up a system for productivity (you can sign up for her free email course) and relies on a small team, which includes her husband, who quit his job in 2020 when she was pregnant with their third child.
Josh took over much of the logistics of the small family business, such as managing the barn warehouse and finances. They work in partnership to homeschool, host discipleship relationships through their local church, and cook eggs from the chickens for breakfast.
"Some men in my life asked me if I would be fulfilled not providing for the family with my own career," he said. "I guess I'm different than a lot of men. I don't internalize cultural expectations. We each have our own strengths. Why should we ignore our strengths because of expectations?"
The kids had been homeschooling with Josh in the mornings while Phylicia worked on content creation, but she really wanted to homeschool, so they switched up the routine. "I think every season we will need to adjust how the household and work rhythms function best," she said.
You can sometimes hear Adeline in the background with her siblings during her mom's "Ask Anything Mondays" reels, where she responds to followers' questions—ranging from disciplining children to the doctrine of the Trinity.
Accessible, public, free theology seems to be doing well for Every Woman a Theologian. While it's still easy to find self-help platitudes dressed in Bible verses on Instagram, Masonheimer is part of a cadre of popular women sharing Bible teaching and theology, such as Ruth Chou Simons, Liv Dooley, and Portia Collins, among others.
"I've seen firsthand that it's very hard for women with the gift of teaching to use that gift in a more scholarly way for everyday women, navigate the current climate being in the hot seat, while also wanting to maintain orthodoxy," said Hannah Novak, Phylicia's executive assistant. "You're really battling the fact that hot takes and pithy social media posts are more culturally acceptable from women than sound teaching."
The challenge with Instagram's access where "anyone is a theologian" is the danger of unsound doctrine and every wind of teaching (Eph. 4:14) being offered as the Bible-based verified truth—sometimes from professing Christians untethered to theological accountability.
Masonheimer is aware of this risk and asks trusted pastors, ministry leaders, and theological scholars to vet her work. She invites the theological oversight of her local church leadership and employs editorial work from theologically trained editors.
It might be that social media is our culture's Areopagus, where every kind of philosophy and theology are practiced in the public square—and where women turn for teachers when their tea and feel-good book studies don't offer robust discipleship in their local churches (or they simply stopped going a while ago).
Yet women—and men—still need to be careful to live as Bereans, examining the Scriptures daily to see if what they hear is true (Acts 17:11). Examining the Scripture is indeed what Masonheimer hopes all women will do. Her dream is that every woman will study the Bible, know what she believes, and communicate it graciously.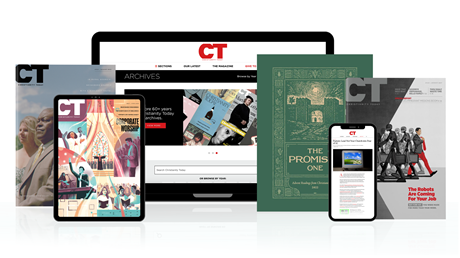 Annual & Monthly subscriptions available.
Print & Digital Issues of CT magazine
Complete access to every article on ChristianityToday.com
Unlimited access to 65+ years of CT's online archives
Member-only special issues
Subscribe
How Phylicia Masonheimer Became Every Woman's Theologian
How Phylicia Masonheimer Became Every Woman's Theologian