Child Sponsorship
Child sponsorship programs follow the biblical call to care for children "in distress" (James 1:27) by providing financial and spiritual support to those in poverty across the globe. Key child sponsorship organizations, including Compassion and World Vision, count Christian witness as a primary motivation for their programming. After a series of news stories in the late 1990s exposed administrative flaws in some organizations, charities increased their financial accountability. With the added visibility lent by Christian music artists' support for the cause, child sponsorship has grown to support millions of children around the world.
Featured Articles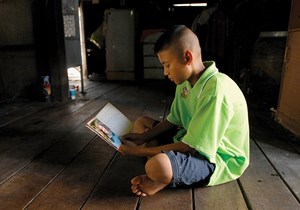 Want to Change the World? Sponsor a Child
A top economist shares the astounding news about that little picture hanging on our refrigerator.
loading more