A Different Georgian Conflict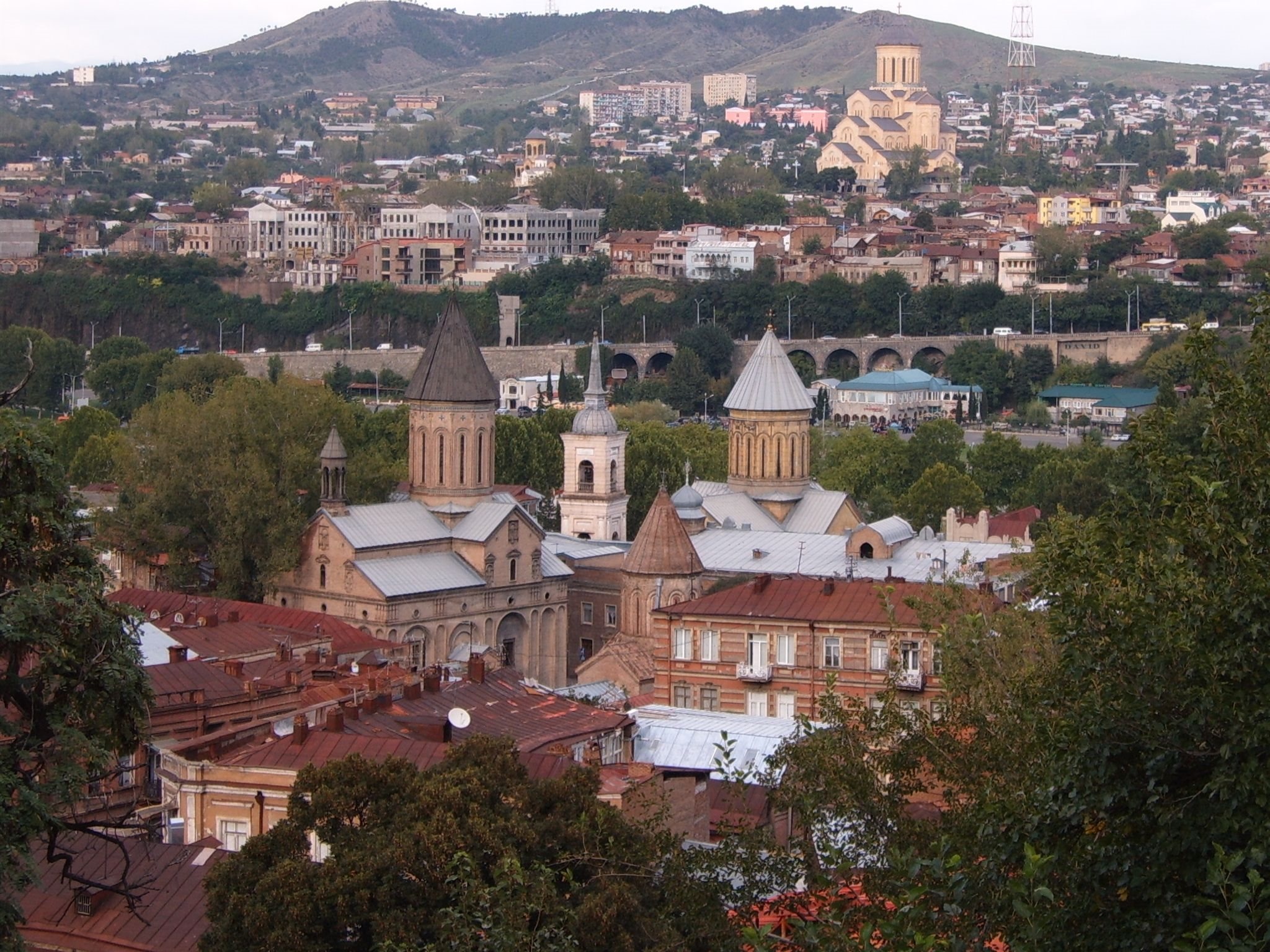 This slideshow is only available for subscribers.
Please log in or subscribe to view the slideshow.
Is an Armenian Church in Tbilisi the victim of "Georgianization"?
In late summer 2008, Russian and Georgian forces fought for control of a disputed region, South Ossetia. Among the complicating factors in that conflict were ethnic versus political boundaries, the possible return of Cold War tensions, and debate over which side fired the first shots. In this final week of the year, a different battle in Georgia has made the news, one pitting Georgians against Armenians for control of a disputed church.
As reported by Nina Akhmeteli of AFP, in the Georgian capital Tbilisi, two centuries-old stone churches share a courtyard. Jvaris Mama, a Georgian Orthodox church noted by the Lonely Planet guide for its "exquisitely pious and calm atmosphere," opens its doors to an active congregation. Its neighbor, Norashen Holy Mother of God Armenian Church, is locked, its walls and grounds marked by recent additions. The Georgian priest says the Norashen Church is undergoing renovations. Armenians complain that the church is the victim of "Georgianization," a systematic campaign to obscure Armenian heritage and rewrite the church's–and the country's–history.
Ethnicity and political control factor into this fight as in the August conflict with Russia. An ancient theological dispute remains relevant as well.
In the early fourth century, Armenia's King Tiridates III converted to Christianity, making Armenia possibly the world's oldest Christian society. (The dating of the king's conversion and the meaning of "Christian society" are subjects of vigorous discussion.) In the middle of the fifth century, though, the Armenian Apostolic Church found itself on the losing side of a Christological debate. The place was Chalcedon, today a district encompassed ...
You have reached the end of this Article Preview