The Clamor over Columbus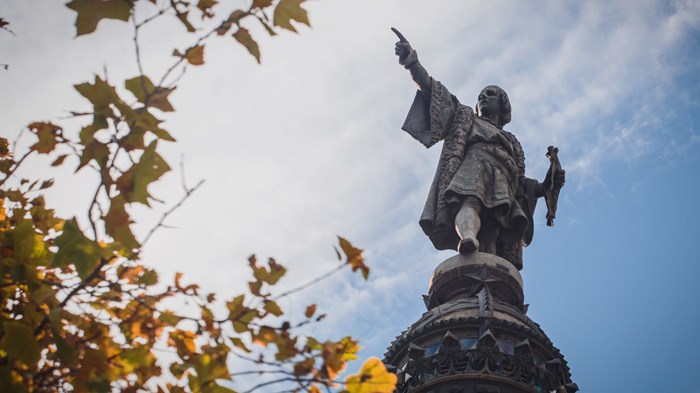 "The Columbus quincentenary has been the occasion for more controversy than celebration," writes one scholar with massive understatement. From Newsweek to the Smithsonian Institution, from the National Conference of Catholic Bishops to the National Council of Churches, people have loudly debated what Columbus's landing really means.
Was it "the expansion of Christianity into our hemisphere [that] brought to the people of this land the gift of the Christian faith with its power of humanity and salvation, dignity and fraternity, justice and love"? Or was it the beginning of "invasion, genocide, slavery, 'ecocide' and exploitation " ?
The editors asked one distinguished historian and friend of Christian History to venture into the fray and suggest what Christians in 1992 should think of this momentous 500th anniversary.
Christian History cannot not notice the landing of Christopher Columbus in 1492. Anyone writing world history has to regard the event among the four or five most noticeable and notable in recorded history.
Christian History pays special attention to the branch of world history that deals with the story of Christianity. By bringing in Christ, his church, and the culture called Christianity, the magazine cannot avoid Columbus, 1492, and all that. His enterprise cannot be presented without reference to his faith.
Accusations against Columbus and his enterprise are manifold, and Christians today cannot escape being implicated. Whether and how the accusations are just needs some exploring.
Picture An Islamic America
Imagining away the landings, explorations, conquests, and settlements has become a big part of the quincentenary observance: "If only Spain hadn't ...
You have reached the end of this Article Preview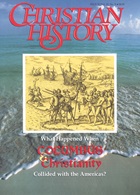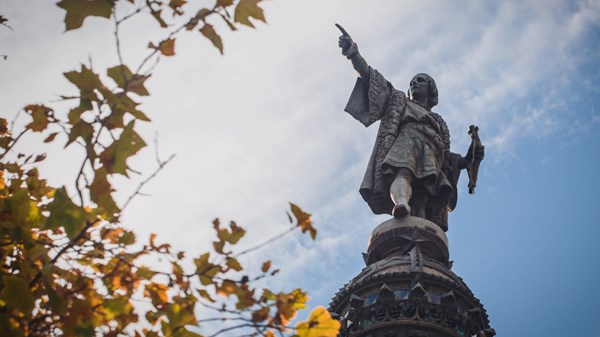 07/01/1992