Bringing Innovative Strategies to an Established Small Church
Three starter principles to help an existing church move from stuck and dying to healthy and innovative.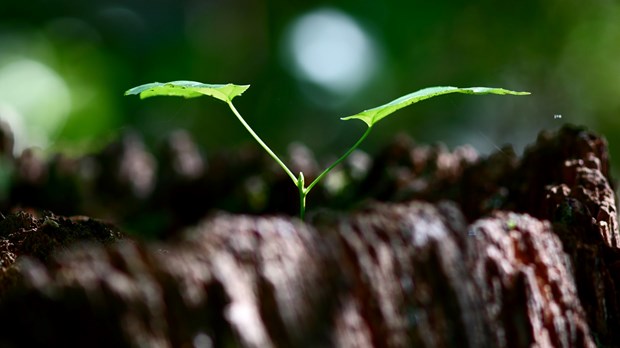 Why bother trying to resurrect an old, dying church?
I've heard that question a lot.
There was a time when it seemed like every pastor I went to Bible college with was following church growth principles and starting new churches. In a few years they were buying land to accommodate the growing crowds.
But I was sitting in a pre-existing small church, nurturing it along through the beginning, challenging stages of a turnaround. It's a long, hard road from dying, introverted, and tired, to healthy, outward-looking, and innovative.
My friends in ministry saw my struggle and gave me two pieces of advice:
"Plant your own church."
Establish your own vision, instead of fighting against an old one.
"Tear it all down and start from scratch."
Tear the old structure apart and say buh-bye to anyone who won't get on board.
I chose a third path:
Work with the current church to rediscover a new vision together.
It was a harder choice, but for me and the church it has been the most rewarding.
Why Bother Resurrecting an Old Church?
Some are called to plant new churches. Some are called to strengthen healthy, existing churches. Some are called to resurrect dead or dying churches.
You have to go where your calling takes you.
For those whose calling has taken them along a similar path to mine, here are three starter principles that have served me well in what is now a successful and long-term transition from stuck and dying to a healthy and innovative small church.
1. We Are Stewards, Not Owners
This matters in any church, but it's crucial in an existing small church.
It's not our church.
It's not our church. It belongs to Jesus first, then to the people.
It belongs to Jesus first, then to the people. They were here before us and they'll be here long after we're gone. Especially if we've done our job well.
We need to listen to them. Hear their heart. Understand their fears. Earn their trust.
Turnaround in an existing small church is a multi-year process. We need to settle in for the long haul. If pastors can't do that, their calling may be somewhere else.
In my previous church, I had a short stay. The problems were deep and most of the people were resistant to change. I realized that a turnaround would take five years or more to take root, and at least another five to bear fruit. When I considered what those years would cost me and my young family, I decided it wasn't worth it, and I left for another calling.
Pivot is a part of CT's Blog Forum. Support the work of CT. Subscribe and get one year free.
The views of the blogger do not necessarily reflect those of Christianity Today.
Join in the conversation about this post on Facebook.