Are Churches Fixing Problems No One Cares About?
People who don't attend church aren't as angry as we think. They're apathetic. Anger would be easier to deal with.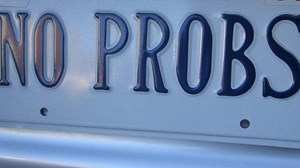 Image: Eli Christman | Flickr
There are two groups of people who don't attend church.
Those who used to attend, but have left. And those who have never attended.
Both segments are growing in western society, but the largest segment has always been those who have never been regular attenders. ...
Continue Reading ...
When 200 Feels Huge: 5 Reasons Churches of 200 Are Considered Small
If you're pastoring a church of 50 or fewer, a church of 200 might seem massive. But we have more in common than you'd think.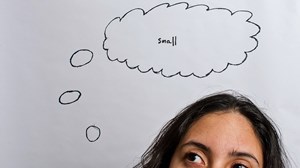 Image: Freddie Alequin | Flickr
I've pastored three small churches in 30 years of pastoral ministry.
Five years at a tiny chapel in the redwoods that grew from a dozen to 50.
Less than two years at a church of around 120.
Twenty-three years and counting at a church that grew from less than 35 ...
Continue Reading ...
You May Be a Small Church Pastor and Not Even Know It
Ninety percent of pastors are small church pastors. We need to acknowledge that if we ever hope to do it well. (Take this short quiz to know for sure.)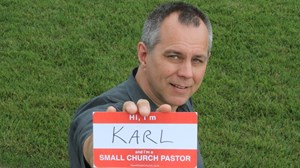 Are you a small church pastor?
Seems like an easy question, right? But it doesn't have an easy answer.
Many small church pastors don't know they're small church pastors. I'll tell you why in a minute.
But first, here's a short quiz you ...
Continue Reading ...
8 Reasons to Stop Saying 'Men' When We Mean Everyone
Church is the only place in our culture where we still use male pronouns when we're referring to both genders.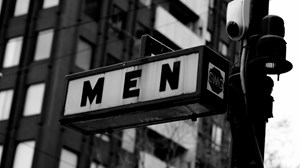 Image: Matt Thomson | Flickr
When you hear the word "men" in a news story, what comes to mind? I picture the male half of the population. I think we all do, because that's what it means.
It's the same in a sermon. When we hear the word "men," most people think "male." ...
Continue Reading ...
Why 'Just Preach the Gospel' Is Naïve, Unbiblical Advice
Talk is never enough. When the gospel message flows through us, it is affected by who we are and what we do.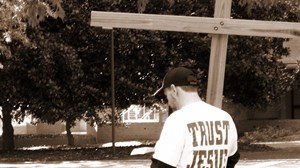 Image: Scott Akerman | Flickr
The gospel is enough.
It has always been enough. It will always be enough.
If we remove anything from it, it's not the gospel any more. If we add anything to it, we don't enhance it, we dilute it.
That's why almost every young minister has been implored by an older ...
Continue Reading ...
Why The Church Needs Artists More than Managers Right Now
It's time to be daring. To put art, creativity, passion and beauty front-and-center in the church again.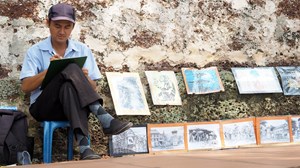 Image: John Ragai | Flickr
I wish there were more artists in the church.
No, not painters and sculptors. Actually, yes, those too.
Mostly I wish there were more church leaders who saw the art in their ministry.
Church leaders who put the same kind of passion and creativity into their calling ...
Continue Reading ...
Two Lists: One for a Healthy Church, One for a Big Church - And They Don't Overlap
The list of ingredients for a healthy church is short and simple. The list for a big church is large and complex. We need to know the difference.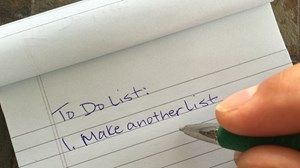 Do all healthy things grow? Yes.
Do all healthy churches become big churches? No.
But many of us have been ministering under that false assumption. We've been told there's one set of ingredients. Use them to become a healthy church and it will inevitably become ...
Continue Reading ...
The Big Ask: Another No-Fault Reason Most Churches Will Never Be Mega
Most pastors can't make The Big Ask. Thankfully, it's not needed for a healthy church.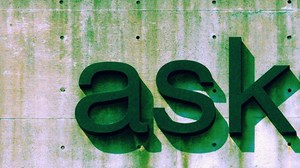 Image: Ray Larabie | Flickr
"Most churches will never be mega, because you can't build megachurches on regular givers alone. You need some huge donors. And there's not one pastor in a million who can successfully do The Big Ask. Who can put their arm around the shoulder of a wealthy donor ...
Continue Reading ...
People Are Leaving for the Cool New Church! Now What?
Seven steps to help us rediscover our passion and stop comparing ourselves to others.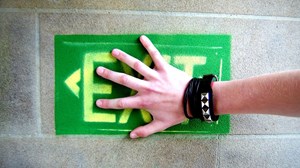 Image: Dan Foy | Flickr
There's a disease infecting many of our churches. I call it Cool Church Cancer.
It's a progressive disease that happens in three steps:
Step 1: A cool, new church comes to town. Or a cool, new pastor. Step 2: Some people leave our church for the cool church. Step ...
Continue Reading ...
Ashley Madison and the Danger of Glamorizing the Sin We Denounce
Exposing someone to a previously unknown opportunity to sin makes us foolhardy at best, and co-conspirators at worst.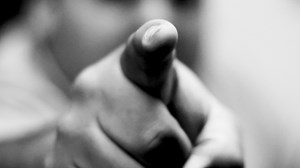 When did you first hear about Ashley Madison?
If you're like most people, it was in the past month as the email hacking scandal was breaking.
Not me. I've known about Ashley Madison for a couple of years. Where did I learn about the notorious website for people ...
Continue Reading ...
Bringing Innovative Strategies to an Established Small Church
Three starter principles to help an existing church move from stuck and dying to healthy and innovative.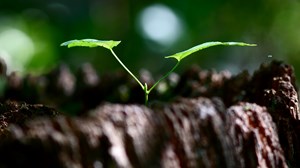 Why bother trying to resurrect an old, dying church?
I've heard that question a lot.
There was a time when it seemed like every pastor I went to Bible college with was following church growth principles and starting new churches. In a few years they were buying ...
Continue Reading ...
Why 'Step Aside So the Church Can Find a Pastor to Grow It' Is a Bad Idea
Six reasons most small church pastors should stay, even if the numbers are static.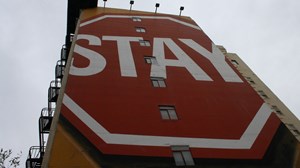 Image: Glenn G | Flickr
There are broken churches in the world. Broken churches with failing pastors.
Most of those churches are small. Thankfully. But that's just because 90 percent of all churches in the world are small.
So yes, there are good reasons for failing pastors to leave failing churches. ...
Continue Reading ...
For Pastors: Nine Reasons to Stop Telling Everyone They're Awesome
We don't need churches filled with awesome people. We need churches that help broken, sinful people find an awesome God.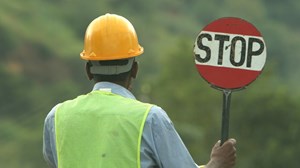 AWESOME /ˈôsəm/ (Adjective) Extremely impressive or daunting; inspiring great admiration, apprehension, or fear.
I've had it with people trying to tell me how awesome I am. Especially fellow pastors.
We should know better.
I'm not sure exactly when ...
Continue Reading ...
Follow Karl
Read More from Karl
Free Newsletters