Why The Church Needs Artists More than Managers Right Now
It's time to be daring. To put art, creativity, passion and beauty front-and-center in the church again.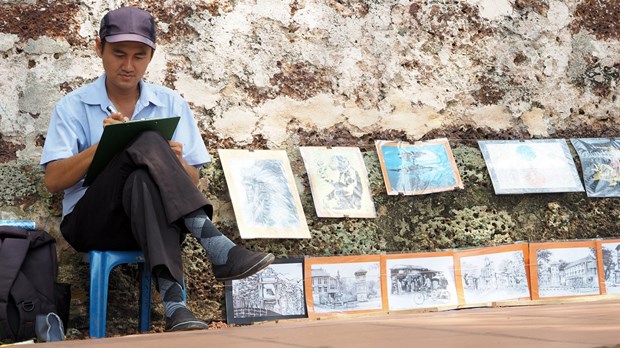 Image: John Ragai | Flickr
I wish there were more artists in the church.
No, not painters and sculptors. Actually, yes, those too.
Mostly I wish there were more church leaders who saw the art in their ministry.
Church leaders who put the same kind of passion and creativity into their calling that artists put into their craft.
A Prophetic Imagination
Instead of learning from artists, most of our church leadership teaching in the last forty years has taken its cue from managers, CEOs and salespeople.
Not that we can't learn a lot from them. I know I have. Good management is certainly a big part of biblical leadership and stewardship.
We've been managing ourselves to death – or at least irrelevance – in much of the western church world.
But we've been managing ourselves to death – or at least irrelevance – in much of the western church world.
We need artists to bring in some vital elements that the church hasn't had enough of for a long time.
Passion.
Beauty.
Joy.
Anger.
Even a bit of holy fear.
The church needs to be filled and led by people with a prophetic imagination.
More Passion, Less Status Quo
Managers maintain the status quo by taking what we're already doing and helping us do it a little better. Artists (along with prophets, entrepreneurs and other innovators) give us something new. Or something renewed and re-imagined.
Artists honor the past without being bound by it. They propel us into the future by helping us see it. Even if we're not ready for it yet.
Artists don't debate what style of music (or teaching, preaching and lighting) is best. They give us new ways of doing it.
Yes, the Bible says there's nothing new under the sun (Ecc 1:9). But some of us have been so bound by that verse we've forgotten that being made in the image of the creator means being creative.
More Artists In the Mix
Salespeople figure out what we want so they can sell us more of it.
Artists don't give us what we want. They show us something we didn't even know we needed.
We don't need to get rid of the managers, of course. Administration is a spiritual gift, after all (1 Cor 12:28).
We just need to add more artists into the mix.
More risk-takers.
More visionaries.
More dreamers.
Fewer people who appease us. More people who challenge us.
Bigger than Business-As-Usual
We need church leaders who do more than tap into the latest craze.
We need passionate visionaries who will cry over their bibles until they hear what Jesus wants to tell them.
Pivot is a part of CT's Blog Forum. Support the work of CT. Subscribe and get one year free.
The views of the blogger do not necessarily reflect those of Christianity Today.
Join in the conversation about this post on Facebook.