Are You a Small Church Pastor? So Was Jesus
If you pastor a small church Jesus knows what you're going through, because he felt it, too.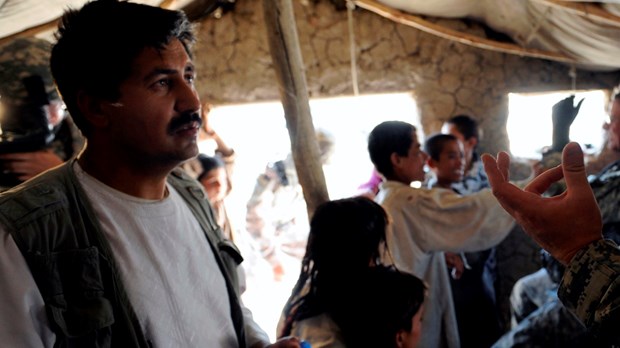 Jesus was a small church pastor.
Every time I say that, people rush to remind me that massive crowds followed Jesus. Which, of course, is true.
It's also true that Jesus is the founder, the savior, the builder and sustainer of the Church – all believers at all times and in all places. And, starting with 3,000 on the Day of Pentecost, that's never been small.
But Jesus also had a very pastoral relationship with a specific group of people that, by virtually any definition, we would call a small church.
Jesus and Crowds
Jesus had an uncomfortable relationship with crowds.
Though he taught massive groups of people, he never pastored them. And he never chased after them – though they chased after him.
For instance, just before teaching and eventually feeding the 5,000 – the largest crowd recorded in the Gospels – Jesus called them "sheep without a shepherd" (Matthew 9:36). That's like calling them "a church without a pastor."
Think about that. Jesus was physically present with them, but the Good Shepherd said the crowd had no shepherd. Clearly Jesus didn't consider himself to be a pastor to the masses of people. At times, he actually worked hard to get away from the crowds (see Mark 6:31).
Jesus seemed to prefer the company of smaller groups.
Instead, Jesus seemed to prefer the company of smaller groups.
Why? Because no one can pastor a group of people once they get beyond a certain size. That's why healthy big churches have small groups where most of the pastoring takes place.
Who Jesus Pastored
So, if Jesus taught massive crowds but didn't pastor them, who did Jesus pastor? Let's look at the likely candidates:
Jesus Discipled the Twelve
The disciples followed Jesus, they learned from him, and they served the church as Jesus told them to. They were less like Jesus' church and more like his leadership team.
Jesus Leaned On the Three
Peter, James and John weren't Jesus' church. They were more like Jesus' support group.
It's hard for us to think of Jesus needing people to lean on, but he was also human, and that humanity experienced both physical and emotional weakness.
Jesus needed them desperately. And just when he needed them the most, they failed him deeply.
So who's left? Who did Jesus pastor?
Jesus Pastored the Seventy-Two
This is a group of people we don't know much about, but Luke 10:1-22 tells us the following:
They were followers of Jesus
They spent enough time with Jesus to be trained for "works of service"
Pivot is a part of CT's Blog Forum. Support the work of CT. Subscribe and get one year free.
The views of the blogger do not necessarily reflect those of Christianity Today.
Join in the conversation about this post on Facebook.