6 Benefits of Embracing the Fact that You're a Small Church Pastor
If you're a small church pastor, don't resist it, embrace it. Then be great at it.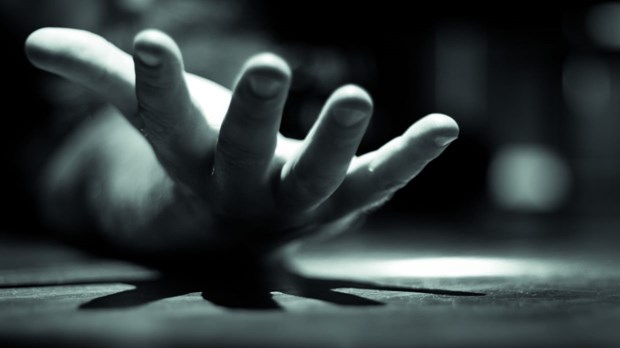 Discovering and embracing the fact that I am a small church pastor was one of the most liberating moments of my life.
It took me years to get there, but once I did… wow! What a relief!
As I've outlined in The Grasshopper Myth, I went through a lot of years not willing to admit I was a small church pastor. And I'm not the only one who's had those feelings.
There are far too many good pastors of great churches who don't see the beauty in the ministry God has given them because we're so programmed to push for bigness as a sign of ministry success.
The world needs lots of healthy small churches and those churches need good pastors.
But the world needs lots of healthy small churches and those churches need good pastors.
Since discovering and embracing that truth, I've realized many benefits from it.
Here are six of them.
1. It Reduces the Pressure to Be Something You're Not
For years, I did everything I could – including some very unhealthy things – in the drive to grow our church. Then I became overwhelmed with frustration, anger and guilt when it didn't grow as fast or as big as I expected.
In the process, I nearly killed my church and my ministry.
For the last few decades, there has been a lot written about the importance of discovering and operating within our purpose and gifts. That is a good thing. But somehow, many of us have failed to apply that to our calling as small church pastors.
Knowing and being who you are – even if it's only who you are for now – is an essential step to real success and freedom.
2. It Opens You Up to Discovering What Small Churches Do Well
Once I was freed from the burden of having to grow numerically in order to believe my ministry and my church were of value, I was able to ask a new set of questions. Like "what is God calling our church to do and be right now?"
Out of questions like that came a host of great ministry ideas that we would never have discovered if we hadn't embraced who we are.
We started doing ministry that was more personal. We built a strong church on mentoring relationships, personal discipleship, relational evangelism and neighborhood ministry. And, as evidenced by this blog, it has expanded into helping other small churches do ministry well, also.
Your church doesn't need to be bigger to start doing great ministry.
Don't miss out on the opportunities right in front of you.
3. It Focuses Your Time and Resources
How much time and emotional, financial and spiritual resources have been wasted by small church pastors trying to be something we're not?
Imagine what your church could look like if you focused your energy on becoming a healthy small church instead of worrying about becoming a big church.
One advantage of embracing being a small church pastor, is that you can stop worrying about the congregation you don't have and focus on loving, equipping and sending the congregation you do have.
When you start doing that, you might recognize another benefit, namely…
4. It Brings You Closer to Your Congregation
Doing the small things well is one of the best ways to build a loving, vibrant, outward-reaching, healthy church. And it's one of the best ways I know to knit the hearts of church members and church leaders together.
Doing the small things well is one of the best ways to build a loving, vibrant, outward-reaching, healthy church.
A big part of pastoring a healthy small church is the development of relationships. That's how Jesus planted the seeds that transformed the world. Yes, he attracted crowds, but that wasn't where he invested his time and energies. That was reserved for intimacy with the Father and life with the disciples.
Jesus invested himself in a surprisingly small group of people. And from the depth of those relationships, far more than the fickle crowds, he changed the world.
5. It Lays a Good Foundation for When and If Numerical Growth Occurs
This is not a "stop worrying about growing and then you'll grow" pep talk.
The reality is that 90 percent of the churches in the world have fewer than 200 in attendance. And all the church growth classes, books, blogs and seminars haven't changed that percentage.
But when numerical growth does occur, it's better for a healthy small church to grow than an unhealthy one.
6. It's the Truth
And the truth shall set you free.
Your church may not stay small for long. Or it may be a small church for decades. Either way, if there are fewer than 250 attending the church you pastor, you're a small church pastor.
Don't resist it. Embrace it. Then be great at it.
Pivot is a part of CT's Blog Forum. Support the work of CT. Subscribe and get one year free.
The views of the blogger do not necessarily reflect those of Christianity Today.
Join in the conversation about this post on Facebook.