6 Principles Healthy Churches Use To Deal With Conflict Well
We have an obligation as leaders to have a plan in place to resolve conflicts in the healthiest way possible.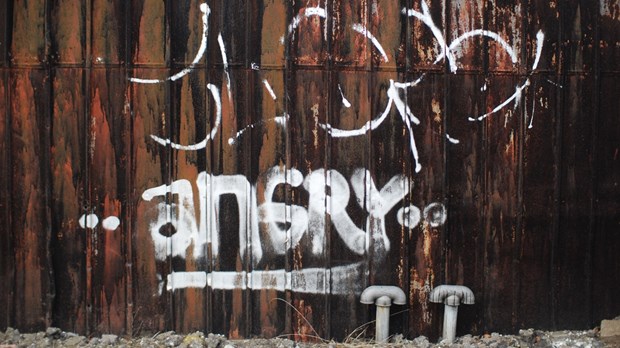 Conflict is inevitable. Even in a healthy marriage, family and church.
Like healthy marriages and families, healthy churches don't avoid conflict, but they deal with it well.
I've been in pastoral ministry for more than 35 years. In the early days, I dealt with more conflict than in recent years. Not because the early churches were bad, but because I didn't know how to deal with conflict as well as I do today.
Unfortunately, I learned how to deal with conflict the hard way – by making mistakes.
Through those mistakes, then through watching and learning from other churches, I have discovered 6 principles that healthy churches use to deal with conflict well:
1. Healthy churches know that conflict isn't fatal
A strong and healthy human body is able to fight off disease better than a weak and sickly one. It's the same in a church.
When the church is healthy (not perfect, but healthy) they know that a disagreement between members or staff is like an occasional bout of insomnia or the common cold in an otherwise healthy adult. It's unpleasant, but it will pass if we deal with it correctly.
When we feel like every conflict is a disaster in the making, we will either refuse to acknowledge them (thus driving them underground only to be bigger and badder when they come back up), or we'll press the panic button every time a staff member tells the pastor "I may have a better way to do that" and never hear anything fresh and new ever again.
Both ignorance and panic are dangerous.
A healthy church knows that disagreements are normal and survivable.
2. Healthy churches reduce the number of conflicts through better team dynamics and communication
Dealing with problems while they are small helps stop them from becoming big.
Dealing with problems while they are small helps stop them from becoming big.
No one in a healthy church should ever feel afraid to bring a legitimate problem to light. Especially when communicating to and among the leadership team.
For years, my youth pastor (now our lead pastor, Gary Garcia) would come to me occasionally with a problem that he had discovered by telling me "I don't want you fighting a battle you don't know you're fighting."
That was very healthy. For him, me and the church. It happened because we created an environment where people were free to share problems as soon as they saw them, so we could deal with them while they were easy to fix.
Pivot is a part of CT's Blog Forum. Support the work of CT. Subscribe and get one year free.
The views of the blogger do not necessarily reflect those of Christianity Today.
Join in the conversation about this post on Facebook.