"Small Churches Are Lazy!" "Big Churches Are Compromised!" (5 Steps To Overcome Those Unfair Stereotypes)
Find the good. It's there. Even in churches that may not be your cup of tea.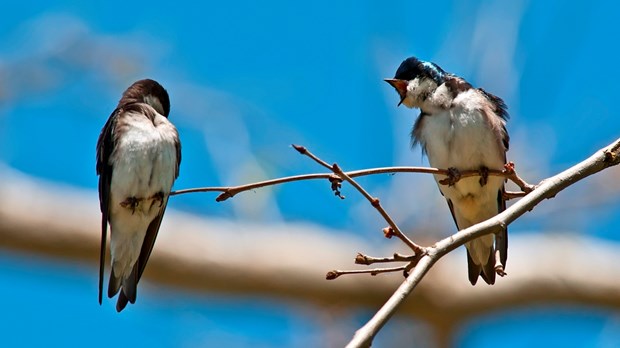 There are two big myths about the way we view churches of various sizes.
Myth #1: Big churches got big because they compromised their message, stole sheep or had some special advantage unavailable to other churches.
Myth #2: Small churches stay small because they're lazy, stupid or culturally irrelevant.
Neither is true.
Sure, there are some compromising big churches and some lazy small churches. There are also some compromising small churches and some lazy big churches. But for the most part, those stereotypes are untrue, unfair and unhelpful.
They divide the body, hurt our witness and keep churches and their leaders trapped in unfair expectations.
Mostly though, they provide a convenient excuse for each type of church to look down on other types of churches.
So how do we overcome those stereotypes? Here are 5 starter steps:
1. Look Beyond The Headlines
Every time there's a scandal involving a big church, I hear from small church proponents who are convinced this is "proof" that big churches are an inherently a bad idea.
In the same way, whenever a small church closes its doors, someone from among my church growth friends offers that as "proof" that we need to break through growth barriers, or be doomed to irrelevance and failure.
The truth behind the headlines is that both big and small churches have scandals and closures. But big churches get the headlines because of their size and notoriety, while small churches minister in obscurity, going unnoticed and often unappreciated.
Big churches are not more prone to compromise, and small churches are not more prone to laziness.
Big churches are not more prone to compromise, and small churches are not more prone to laziness.
2. Recognize Your Own Prejudice
Every time there's a mention of church size, someone chimes in with why they like or don't like churches of a particular size or type.
We all have preferences. But our personal preference has nothing to do with the actual value of a particular type or size of church.
There's a style and size of church that works for you, and a style and size of church that works for someone else.
So, if you prefer a small church environment, it's only fair to recognize that your assessment of large churches might be negatively tainted by that preference – and vice versa if you prefer a bigger church environment.
3. Step Out Of Your Own Environment
I recently heard a major Christian speaker disparage small churches for being less mission-minded than big churches.
Pivot is a part of CT's Blog Forum. Support the work of CT. Subscribe and get one year free.
The views of the blogger do not necessarily reflect those of Christianity Today.
Join in the conversation about this post on Facebook.